Biluochun belongs to green tea and is one of the top ten famous teas in China. This is a traditional Chinese tea with a history of more than one thousand years. Produced in Suzhou city, Jiangsu province, Wuxian lake near the Dongting mountain, also known as Dngting Biluochun, Taihu Biluochun. It has many benefits for human body, such as losing weight, preventing tooth decay and delaying aging.
Tang dynasty was listed as tribute, the ancient people also known as Biluochun "kung fu tea", "new blood tea". Advanced Biluochun, tea buds of tender 0.5 kg dry tea requires tea buds of 60,000 to 70,000. Stir-fried dry tea after the rope tight knot, pekoe revealed, color silver green, emerald attractive, curled into a snail, produced in the spring, hence the name "biluochuan". This tea is a famous tea in China. The main process is to finish, knead, rub the ball to show, fry.
Dry tea, tight and curly, like snail, with silver-green white hair, is picked in spring, so it is called "Biluochun", literally meaning green snail in spring.
How to choose Biluochun tea
Biluochun, with excellent quality, has a unique floral fragrance because of its geographical planting environment, where tea and fruit trees bloom in four seasons. After brewing, the tea leaves slowly unfold and fall to the bottom of the cup. Last but not least, the best Biluochun is made from leaves picked on tomb-sweeping day in early April.
The price of Biluochun tea can vary greatly according to different qualities. The better the quality, the higher the price. The price of the best Biluochun in China is usually about 200 yuan per 50 grams, while the price of the most common intermediate qualified Biluochun is about 130-150 yuan per 50 grams.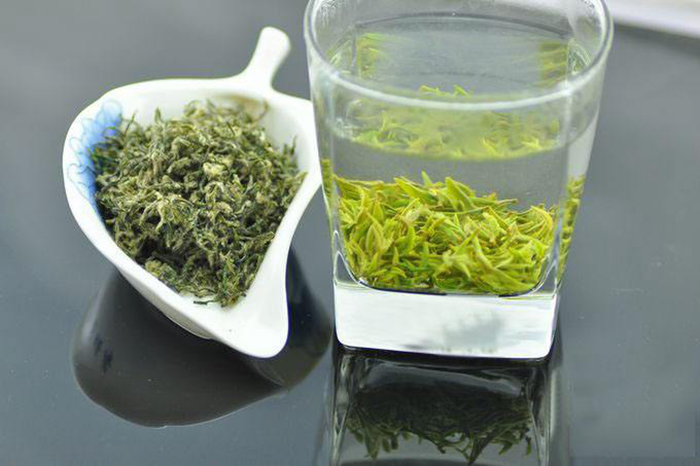 Facebook Comments