Originating in Guangdong province (southeast China around Hong Kong), Cantonese cuisine is the most widely used Chinese cuisine in the world. That is because most of the Chinese who have emigrated and set up shop abroad are from Guangdong. Although now in foreign countries to eat is not the authentic Cantonese cuisine.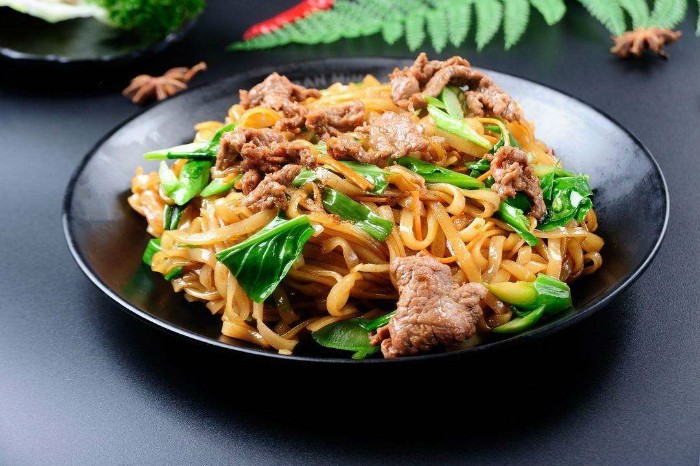 The difference between Cantonese cuisine is the fresh vegetables, meat and sweet sauces.
All kinds of food are used to make Cantonese food. Therefore, it sometimes surprises foreigners. As the saying goes, "everything they eat except tables and flies except airplanes" is exaggerated. But the dishes may include snakes, cats, dogs and sea creatures unfamiliar to most foreigners. Keep this in mind when ordering something with a strange Cantonese name that isn't on the menu.
The goal of an authentic Cantonese chef is to keep the food authentic. Unlike other Chinese cuisines, such as Sichuan cuisine, where chefs bury food in large quantities of spices and oil, Cantonese chefs aim to highlight the authenticity of vegetables, meat or fruit. So spices or sugar are rarely used.
The result of this cooking technique is to produce food that might seem bland or insipid to foreigners who are used to the overseas style of Chinese food where a lot more sugar and spice is used. It takes some time to appreciate the mild and distinct flavors of the meat, vegetables and fruit.
Unlike overseas Chinese food and some local flavors, there is no large amount of oil or grease used. Neither are dairy products. So, unlike cream cheese wontons or sweet and sour pork ribs served at overseas Chinese fast food restaurants, these dishes are not high in calories. Add in white rice or rice noodles as a staple, and snacks with little or no sugar, and foreigners may feel hungry.
Facebook Comments