Shenzhen xiaomeisha beach resort is known as the "Oriental Hawaii". It is surrounded by mountains on three sides and faces the sea on one. The beach by the sea is like a crescent moon between the blue sky and the sea. The blue sea stretches for tens of thousands of miles, and lush coconut trees dance along the shore. The beach, covered in gold and colorful umbrellas, stretches for 1,000 meters and is famous for its clean water. The resort is located in the east of dapeng bay, about 30 kilometers from the center of shenzhen.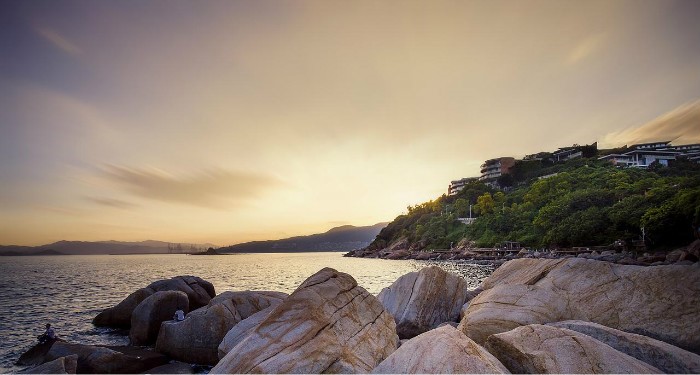 In addition to the beautiful natural scenery, the resort also has complete facilities and rich contents of healthy supporting tourism facilities, including villas, accommodation, catering, department stores, tents, barbecue, sea world, various water sports and so on. These can be found in the resort.
With comfortable sunshine, white waves, golden beaches and clean air, xiaomeisha is the perfect beach resort for tourists from all over the world. Spending a day in this place can be enjoyable, satisfying, and completely far from the bustling concrete blocks of the city. Xiaomeisha environment elegant, fresh air, Xiushan beautiful water to xiaomeisha added a lot of clever gas, generous nature made her chengdu ideal seaside resort. The sea breeze blowing in front of you makes you enjoy the comfort of the holiday, which is a good place for your small holiday.
There are good baths and many amusements, such as skydiving, motorboats, sailboats, jet skis, kayaks and submarines. All the supporting services are available. Or you can have a barbecue with friends or family, or rent a tent for a romantic night out watching the sunrise.
Facebook Comments