Yuan Shikai was elected the first official President of the republic of China (1911-1949) and was active in establishing modern industrial, judicial and educational systems and a common currency. He even tried to restore the monarchy in China and proclaimed himself emperor hongxian; Although he failed.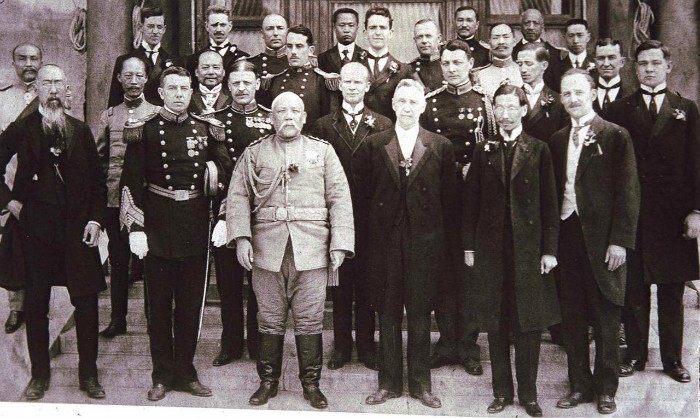 On October 10, 1911, the Wuchang uprising led by Li Yuanhong broke out. Neither the northern warlords nor the Beiyang army had a clear position to support or oppose the uprising. On November 1, 1911, emperor Guangxu appointed Yuan Shikai as prime minister (chancellor) because he had the support of all parties. Mr. Yuan arrived in Beijing on Nov. 13 and formed a new cabinet three days later.
Yuan was well aware that an all-out crackdown on the wuchang uprising would make him redundant in the eyes of Qing rulers, so he began negotiating with the revolutionaries instead of suppressing them. On December 18, 1911, Yuan Shikai and Li Yuanhong negotiated and agreed to convene the national assembly to vote for President.
On December 29, 1911, representatives of 17 provinces in southern China elected sun yat-sen as the first interim President of the republic of China. Angry at the result, Yuan Shikai ordered his troops to attack wuhan and nanjing, and the revolutionaries retreated again and again.
The Tong Menghui led by Sun Yat-sen had to negotiate with Yuan Shikai because of its weak military position, and sun assured yuan that if Pu Yi abdicated, he would cede the presidency of the republic of China to Yuan Shikai.
On February 12, 1912, Yuan Shikai forced puyi to abdicate, but the jade dragon empress would not accept. Finally, she ordered yuan to form a cabinet for the republic of China, which represented the official demise of the qing dynasty (1644-1912).
On February 15, 1912, the nanjing senate officially elected Yuan Shikai as the provisional President of the republic of China. However, under the provisional constitution of the republic of China, yuan shizu's powers were greatly weakened by the parliamentary system. In May 1914, Yuan Shikai amended the provisional constitution, changing the parliamentary system to a presidential one.
Facebook Comments