Located on the east side of Changsha binjiang cultural park, kaifu district, Changsha city, hunan province, the Changsha museum is a five-story building with a construction area of 24,000 square meters (nearly 6 square acres). The exterior of the museum is in the shape of the museum's treasures, bronze stones with elephant motifs. The first floor has three exhibition halls of ancient history and culture. The second floor is the modern history of China tour and culture exhibition hall and the special exhibition hall.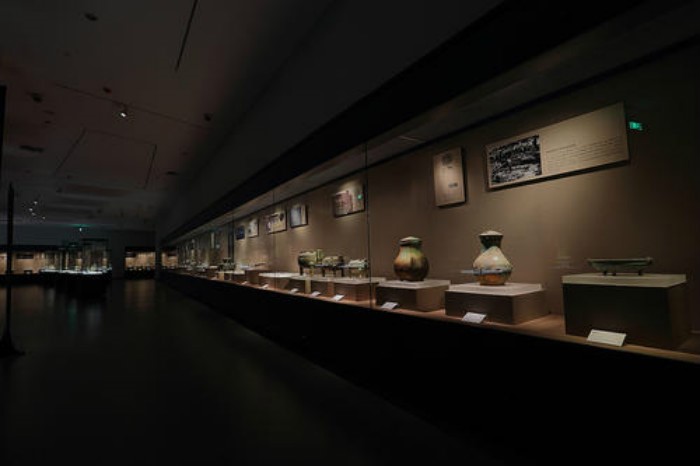 Changsha museum has a collection of about 50,000 pieces of cultural relics, ranging from the paleolithic period (3 million to 10,000 years ago) to the modern era, witnessing the development of Changsha's history and culture. Bronzes from the shang and zhou dynasties (1600-256 BC), jade from the chu and han dynasties (1042-220 BC), porcelain from the tang dynasty (618-907 BC) and modern cultural relics are among the museum's finest works. Among them, elephant grain bronze agate, engrave "cao zhuan" agate seal, dragon and phoenix design hollow jade ring is Changsha museum rare treasures. In addition, there is a long corridor with poems and couplets to show you the charm of ancient Chinese culture.
This historical and cultural exhibition is the first systematic exhibition of Changsha's history and culture. It has four exhibition halls covering an area of more than 5,000 square meters (1.2 square acres), including three exhibition halls for ancient history and one hall for modern history.
More than 1,250 pieces of cultural relics are on display, including more than 2,400 documents and pictures of Changsha's ancient history and culture. The contents of the exhibition are mainly based on major historical events, historical celebrities and the development and changes of Changsha. According to the time of excavation and collection of cultural relics in Changsha, it can be divided into two parts, fully reflecting the cultural deposits, humanistic spirit and urban identity of Changsha.
This is part of the Changsha historical and cultural exhibition, which is divided into six sections. They show the 200,000-plus years of Changsha's development: the paleolithic period, the southern exploration of the shang and zhou dynasties, the state of chu's political development and the prosperity of the han dynasty, the tang and song dynasties, and the establishment of the center of hunan province in the early qing dynasty.
Facebook Comments