Pottery is probably man's oldest work of art. As early as the neolithic age (more than 8,000 years ago), people began mixing clay with water and baking it until it held its shape. The ancients associated the word "pottery" with their discoveries and used it to make a wide variety of utensils and tools to improve the quality of life. For thousands of years, they became a dominant part of everyday life: used for cooking, storing, serving vegetables or holding water.
Over time, the technique has become more sophisticated. Different pottery appeared in different times and regions. The Yangshao culture between 5000 and 7000 years ago developed a technique for making painted porcelain. The Qujialing and Longshan cultures date back about 4,000 years and are known for their black ceramics. During the Shang dynasty (16th to 11th centuries BC), bronzes gradually became a status symbol. However, ordinary people still use traditional clay products. Bronze ware workshop with bronze ware as artistic characteristics, the bronze ware for the magnificent decoration.
From the warring states period to the Han dynasty, pottery art and culture flourished. In addition to creating everyday objects, ceramic beasts and warriors were created and buried with dignitaries. The terracotta warriors found in xi 'an are among the most outstanding examples of art at the time. Visitors to the terra-cotta warriors will be amazed by the spectacular and carefully designed display of the well-preserved warriors. During The Three Kingdoms period (220-280), the forging technology of porcelain gradually replaced the traditional handicraft of ceramics.
Another good example of beautifully made pottery is the tri-glazed pottery of the tang dynasty (618-907). The pieces are made by adding various metal oxides and baking them at low temperatures. Glazed pottery may appear light yellow, reddish-brown, shamrock, or light green. The most popular colors are yellow, brown and green. The carvings of people, animals and everyday objects are strikingly consistent with the characteristics of tang art — elegance and vivacity. The tricolor glazes favored by many foreigners were once shipped all over the world.
Another type of pottery that has enjoyed a reputation for centuries is purple pottery. It is known for its mild color, condensed structure, high strength and fine particles. As early as the song dynasty (960-1279), purple clay teapots were found to look more elegant than other materials. During the Ming and qing dynasties, tea developed into a simple and elegant art. Tea lovers believe that the tea in the purple clay pot smells better and retains its original quality. These teapots have a slow heat transfer and good heat resistance. After a long time of use, the teapot will not fade, but more shiny. Modern people still like this classic fashion concept.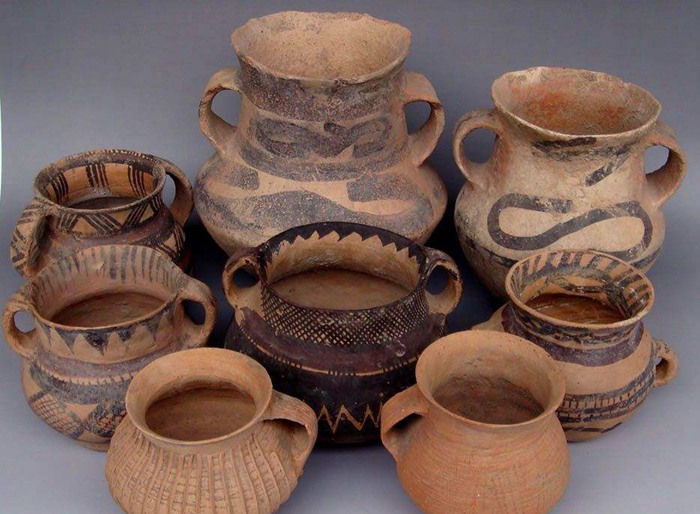 Facebook Comments