China is full of unique cultural surprises, perhaps the most surprising of which is its marriage market. Even in other parts of the world, people often advertise themselves and look for true love on many dating apps and websites every day.
In China, the real-life marriage  market is all about finding the perfect partner. Every Sunday, parents and grandparents of eligible applicants attend the marriage market to exchange information about their children. While there are many marriage markets in China, the biggest since 2004 has been weddings in Shanghai's people's park.
People hold signs with their hands that tell them about their children and what they want from their partners. The family would hang out in the park, looking at the other signs to see if they were a good fit for their candidate. For some, it's the only way to keep up with a traditional dating style that emphasizes family involvement.
People line up here, sitting on the ground with biographies stuck on umbrellas (making it their private stalls), discussing futures of young people, who, in all probability, are not too happy with this arrangement. We didn't really see any eager-to-be bride or groom and suspect the enthusiasm is fueled purely by the parents.
The pamphlet biographies include details such as birthdays, height, weight, hobbies, job of the candidates and figures that seemed like monthly incomes of the candidates. Some may even have a photo, giving it a real life dating website feel in a funny way.
Don't feel strange if you get eyed from top to bottom there by curious mothers. We thought it was a good way to pass some time, observing serious conversations amid hordes of 'marriage agents'.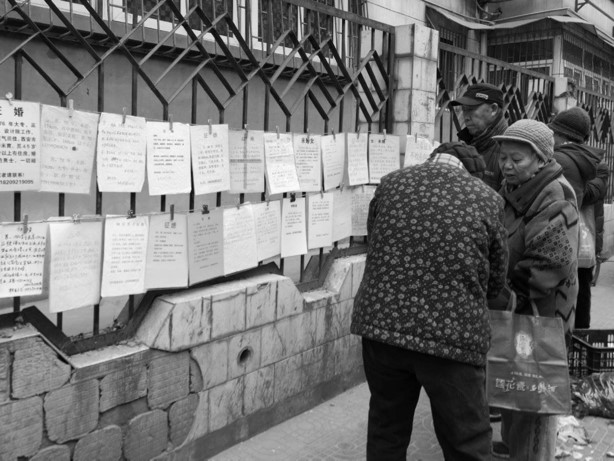 Facebook Comments