Stone lions are carved from stone and are common decorations in traditional Chinese architecture, such as palaces, temples, pagodas, Bridges, tombs, mansions, gardens, etc. Lions symbolize safety and luck in China. The stone lion has a ritual called a switch, which means to give light to the eyes of the stone lion. If the stone lion does not receive the ceremony, it is only a work of art and not a mascot in the mind of the Chinese people. Pairs of stone lions should stand symmetrically in front of the building. The male stone lion is standing on the left hand side, and the female stone lion is standing on the right hand side.
Usually, a stone lion is a pair of lions outside the door; However, their appearance is not familiar to us the lion. Perhaps most people in the central plains of ancient China had never seen a real lion. Another theory is that lions in the ancient west were very different from lions in Africa.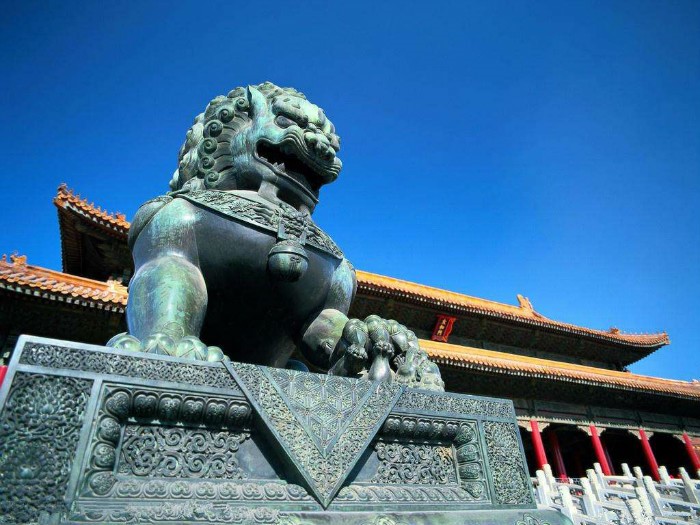 It is said that lions were introduced into China from the western regions during the han dynasty. In Chinese culture, the lion is a mythical figure, not a real animal. Along with the unicorn, the lion is regarded as a mythical beast. After its introduction, the lion gradually became the mascot outside the door, because the Chinese believe that the lion can drive away evil spirits.
Another explanation for the use of stone lions as door gods has to do with the pronunciation of Chinese stone lions. Stone sounds like "yes" in Chinese, which means solid, and the second "yes" refers to the lion, which sounds like "yes", which means "thinking". In general, shishi has the meaning of "difficult to start a business", "difficult to start a business" and "difficult to start a business".
Facebook Comments