Most Chinese vegetarians become vegetarians because of their religion: they are buddhists, following buddhist teachings about pain reduction. In addition, many yoga lovers in China are vegetarians. Vegetarianism is popular among very health-conscious people in the west, as well as a growing number of non-vegetarians or vegans who are inclined to eat a vegetarian diet from time to time in order to stay healthy and fit.
Vegetarian food is common and easily available in China, but only a small percentage of people are vegetarian. Especially in the countryside, the emphasis on fresh vegetables makes Chinese food the perfect choice for vegetarians. Chinese staple food, noodles, rice, tofu and vegetables, is a good choice for vegetarians.
In addition to a wide variety of vegetables, tofu (soft or dried tofu), nuts, mushrooms, fungi, and aquatic plants are often used as ingredients in Chinese vegetarian dishes.
Interestingly, you'll often find dishes that resemble meat or seafood. In Fried oysters, for example, tofu cubes are shaped like oysters. In addition to good taste, Chinese vegetarian dishes also focus on appearance, showing a harmonious balance of color, texture and taste. This is especially true for vegetarian restaurants associated with buddhist temples or institutions, which may come as a surprise to a western vegetarian.
In China, it's not hard to find vegetarian food on the menu if you speak Chinese, but the language barrier can cause some confusion. Many dishes with meat can also be meatless. You just tell the waiter what you're not eating.
When you tell the waiter what you don't eat, you should be clear and specific, as their understanding of vegetarian food may not be the same as yours. For example, they might think you just don't eat meat, but things like eggs or honey are fine.
If you travel with us, our guides will be able to help you with this.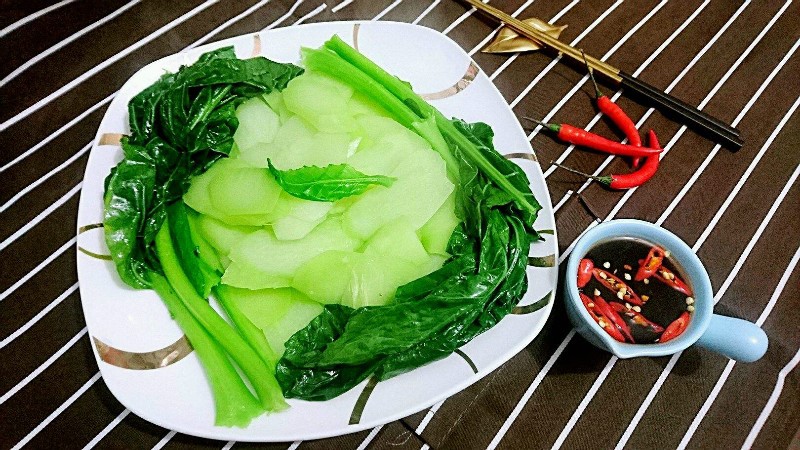 Facebook Comments