As early as 2,700 BC, the yellow emperor, the ancestor of the Chinese nation, sent his master general to make the calendar. Da raoshi discussed the changing law of heaven and earth, as well as the changing law of the four seasons. Then he created a combination of ten heavenly stems and twelve terrestrial branches, representing a cycle of six hundred years. A year can be made up of two words, one from heaven and one from another. This is considered the beginning of the dry branch calendar. Then came a method of calculating time that has been around for thousands of years.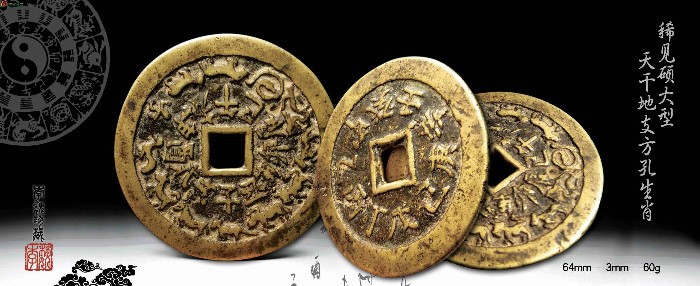 Earth branches can be used to calculate the time of year, month and hour. In calculating the years, people use the zodiac, and strictly speaking, an animal sign corresponds to a fixed animal sign. For example, our ancestors divided day and night into twelve parts and named each part "hour," the two hours of today, with a fixed common name. From 11 p.m. to 1 a.m., it was decided that the first 'child hour' would be followed by the second 'ugly hour' and so on.
The Four Pillar of Life (also the Eight Characters of Birth Time or 'ba zi' in Chinese) was very popular and mostly used in fortune-telling. In four pairs of year, month, day, and hour of a person's birth, each pair includes one Heavenly Stems and one Earthly Branchs. There are compatibility and incompatibility relations among the stems and branches. The expression of one's birth time in this way has always been vital especially when it is used for fortune foretelling.
The Five Compatibilities of Heavenly Stems – Jia and Ji, Yi and Geng, Bing and Xin, Ding and Ren, Wu and Gui
Explanation: Wood is the corresponding element in Wu Xing to Jia, so is Earth to Ji. Wood grows in earth, so they are compatible combination. The rest can be explained in the same manner.
The Six Combinations of Earthly Branches – Zi and Chou combined into Earth, Yin and Hai combined into Wood, Mao and Xu combined into Fire, Si and Shen combined into Water, Wu and Wei combined into the sun and moon
The Three Combinations of the Early Branches – Shen, Xi, Chen combine and form Water, Hai, Mao, Wei combine and form Wood, Yin, Wu, Xu combine and form Fire, Si, You, Chou combine and form Metal, Chen, Xu, Chou, Wei combine and forms Earth.
Facebook Comments