Libai was a Chinese poet. He was part of the group of Chinese scholars called the "Eight Immortals of the Wine Cup" in a poem by fellow poet Du Fu. Li Bai is often regarded, along with Du Fu, as one of the two greatest poets in China's literary history. Approximately 1,100 of his poems remain today.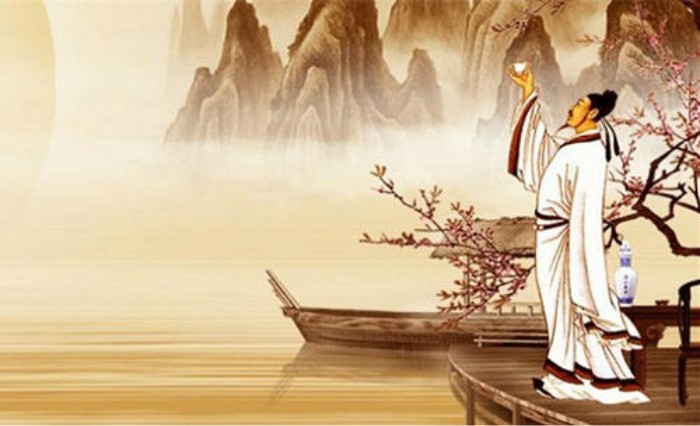 Li Bai is best known for the extravagant imagination and striking Taoist imagery in his poetry, as well as for his great love for liquor. Like Du Fu, he spent much of his life travelling, although in his case it was because his wealth allowed him to, rather than because his poverty forced him. He is said, famously but untruly, to have drowned in the Yangtze River, having fallen from his boat while drunkenly trying to embrace the reflection of the moon.
Over a thousand poems are attributed to him, but the authenticity of many of these is uncertain. He is best known for his yuefu poems and "Jinti Shi" poems, which are intense and often fantastic. He is often associated with Taoism: there is a strong element of this in his works, both in the sentiments they express and in their spontaneous tone.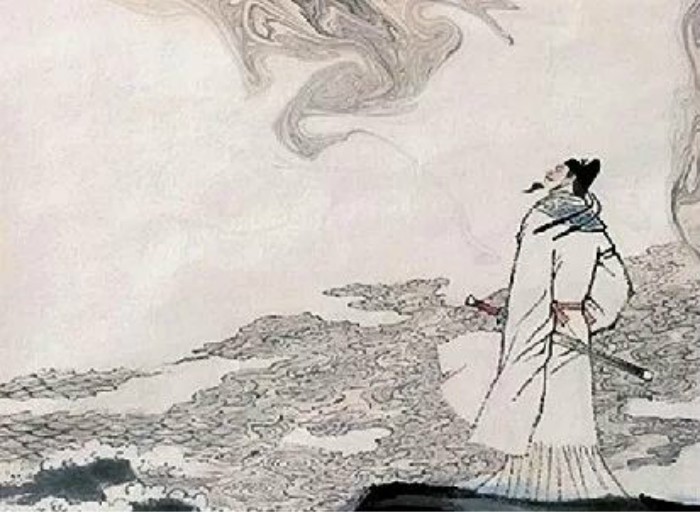 Li Bai was a romantic in his view of life and in his verse. One of the most famous wine drinkers in China's long tradition of imbibers, Li Bai frequently celebrated the joy of drinking. He also wrote of friendship, solitude, the passage of time, and the joys of nature with brilliance and great freshness of imagination. Li Bai superficially was famous for his poem, but the deeper thing behind his poem was his character of pursuing freedom and harmony with nature as well as his identity of Taoist. Li Bai liked alcohol and swords martial arts. So traditionally, rather than his splendid poem, the most classic impression of Li Bai left to his fans and poem lovers was that his free and drunk visit to mountains, waters and unexplored regions of ancient China with a sword.
At the early time, Li Bai was ambitious and wanted to have a career in social contribution. Li Bai was quite talented but he was reluctant to attend the imperial examination. On the contrary, he hoped someone could recommend him to be an official, so he created a classically famous prose named Yu Han Jin Zhou Shu, or a letter to Mr, Han, whose name was Han Chaozong, the governor of Jingzhou Region, roughly administrated today's Hubei and part of Hunan provinces. He wanted to recommend himself via this letter; however, he was not responded at all. In 742, he was recommended to Emperor Xuanzong by a famous Taoist, who was also Li Bai's friend and a welcomed figure of Emperor Xuanzong. From then on, Li Bai stepped into the official circle. This was commonly considered to be a good thing, but due to his unique characters and habit, this was also the beginning of his official life.
Facebook Comments