The canal is 36.4 kilometers long and is divided into the south canal and the north canal. The south canal is about 33.15 kilometers long and consists of four sections. Most of the canals are natural karst formations. Another five kilometers were hand-designed and excavated by the ancient Qin people.
Lingqu Canal is divided into the south canal and the north canal. The scenery on both sides of the canal is beautiful, the water is clear and the trees are beautiful. Lingqu Canal has gradually become a famous tourist attraction in Guilin, becoming a bright ancient pearl in Guilin tourism treasure box.
It was built in 214 BC and is considered one of the most complete ancient water conservancy projects in the world. Dujiangyan in Sichuan and Zhengguo canal in Shaanxi were the three major water conservancy projects of the qin dynasty (221-206 BC). Mr. Guo Moruo, a famous contemporary scholar, visited the site and called it "a wonder of southern China, echoing the Great Wall in the north." Although it has not yet been used as a transportation channel, Lingqu Canal has been integrated into local people's lives and become part of the cultural heritage for more than 2,000 years.
Although the canal is much shorter than other famous canals, such as the grand canal. It connects the Xiangjiang and Lijiang rivers, the Yangtze and pearl river basins, and central and southern China.
In order to attack other tribes in the south, Qin Shihuang ordered the construction of mausoleum canals. According to historical records, the architect Shilu was promoted to design the canal. After the completion of the Lingqu canal, it became a water passage for the Qin army to the south, accelerating the Qin army's conquest of China.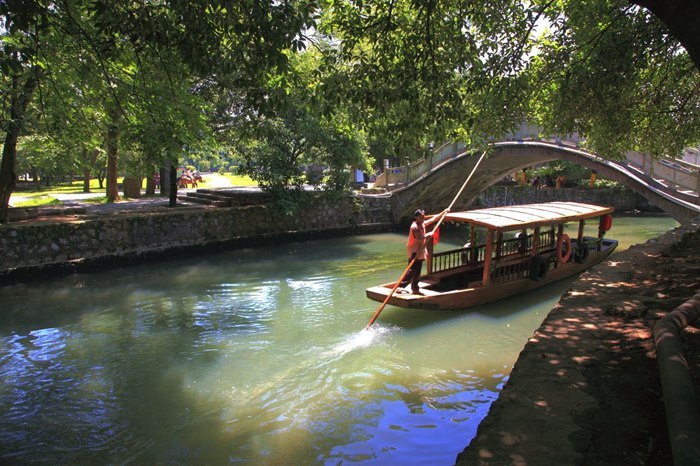 Facebook Comments