Panshan scenic spot, located in Tianjin, covers an area of 106 square kilometers and is also known as the "The First Mountain East of Beijing". It is a tourist and leisure resort that combines natural landscape with scenic spots, Buddhism culture and royal culture. It is listed as one of the top fifteen mountains in China.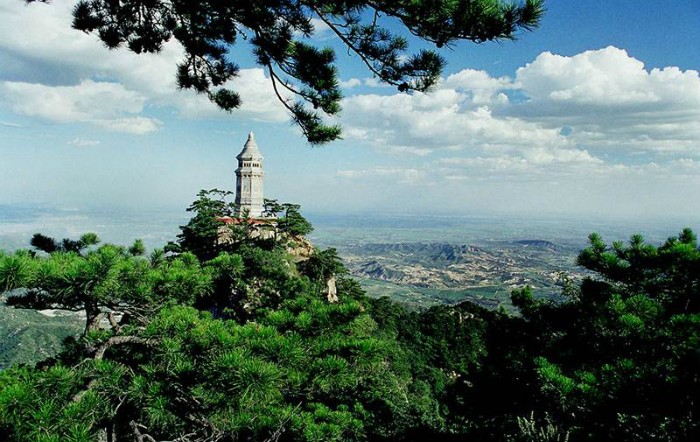 The mountain acquired its present name, early in the Eastern Han (25-220). Taizong, the second emperor of the Tang Dynasty (618-907), was prodigal of his praise of its scenery on his chance visit when he led the army in a campaign. Seventy-two temples, thirteen pagodas and numerous Xanadus and towers were built on the mountain in the Ming Dynasty (1368-1644) and the Qing Dynasty (1644-1911). Qianlong, a brilliant and wise Qing Dynasty emperor was so impressed that he made thirty or so visits and wrote 1366 poems to express his admiration of the area. In the first half of the twentieth century, the whole resort all fell to ruin due to hostilities and neglect. It has undergone a process of restoration since the 1990s and is now regaining its fame.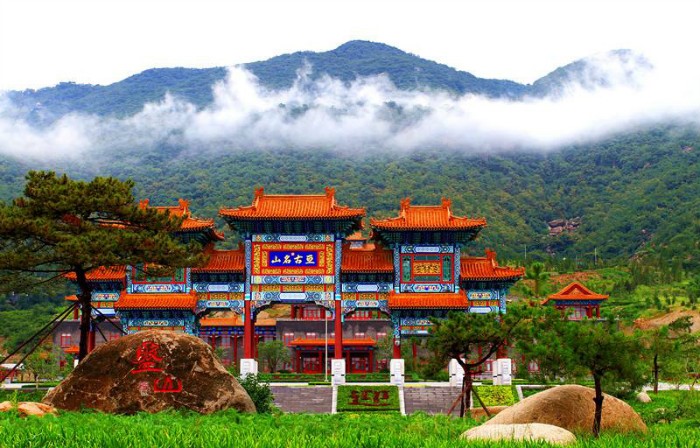 It is famous for jade pine trees, strange and astonishing peaks, clear waters, grotesquely shaped rocks and clusters of ancient temples. On its top, numerous pines hide the sky from view and block out the sunshine. Rugged rocks in a variety of shapes, some of which resemble a toad, a general or a boa, will greet you in the middle of the mountain. At its foot, clear water splashes on the rocks. The mountain consists of five peaks, with the main one, Guayue (Moon Hanging) Peak. Although Guayue Peak is only 2,835 feet(864 meters ) above sea level, to the north it is possible to see a section of the Great Wall while to the west Mt Taihang can be seen.

From the Wei State during the Three Kingdoms Period (220-280) onwards, emperors enthusiastically commissioned the building of temples, towers and Xanadus resulting in over 160 such sites. There are four main temples: Tiancheng Temple (God Proposing Temple), Yunzhao Temple (Cloud-Hiding Temple), Wanfo Temple (Ten Thousand-Buddha Temple) and Wansong Temple (Ten Thousand-Pine Temple). Tiancheng Temple built in the Tang Dynasty, was enlarged and repaired in the Ming and the Qing dynasties. To the east of this temple stands the Ancient Dagoba. As the biggest tower in this mountain, it has thirteen floors. The roof of the Yunzhao Temple was golden yellow, a color that normally was only allowed to be used on imperial buildings. By granting permission for this, Emperor Qianlong demonstrated his approval and admiration of the mountain. Wanfo Temple (Ten Thousand-Buddha Temple) has 10,960 small Buddha statues.
Facebook Comments