Orange island is located in the center of xiangjiang river in changsha, hunan province, about 2 kilometers (1.2 miles) from the east gate of yuelu mountain. As China's largest inland island, it is known as "China's first island". Here is rich in sweet and delicious oranges, people give it the name "orange island", Chinese called "orange island". It has a unique scenery in each season. Spring is the best time to watch seagulls feeding in the xiangjiang river. In summer, during your China tour, the bright sunshine gives the island its enthusiasm and vitality. When autumn comes, the pleasant smell of ripe oranges and pomelos spreads across the island. Snow makes the island a white wonderland in winter. The winter scenery of orange island is one of the eight famous scenic spots in hunan province.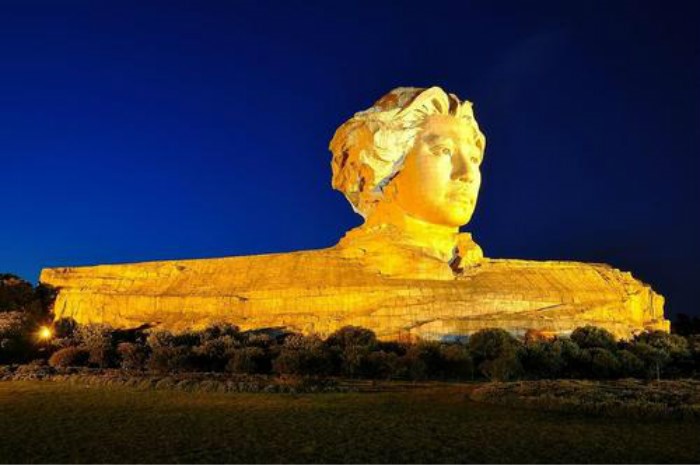 According to the records, in 305 AD, orange island was silted up by sand and stone, composed of four small islands. Over time, these four parts joined together and developed into a large island. In 1925, chairman MAO zedong, the founder of the People's Republic of China, returned to the place and wrote a famous poem, "changsha tune — spring in a happy garden," praising it, expressing his desire to build a new country and making orange island world-famous. A park was established on the island in 1960 and opened to the public two years later, named orange island park. Since then, the park has been greatly improved, attracting more and more tourists to enjoy the scenery and study the dream described in MAO zedong's poems.
The fireworks show is only available on holidays like New Year's Day, May Day, Dragon Boat Festival, Mid Autumn Day and Chinese National Day, and it lasts for 20 minutes.
To have the best view of the fireworks, you are recommended to go to areas along the river, such as Middle Xiangjiang Road and Poet Du Fu's Pavilion.
Facebook Comments