Since its establishment in 1929, Zhejiang Museum in Hangzhou has received donations of artifacts, paintings, porcelain and crafts from around 1,000 individuals.
According to the museum, public donations account for 45 percent of its collections, which have helped the museum's development and protected cultural heritage in Zhejiang Province.
To pay respects to donors and celebrate the museum's 90th anniversary, an ongoing exhibition at West Lake Gallery is displaying some of these donations through March 8.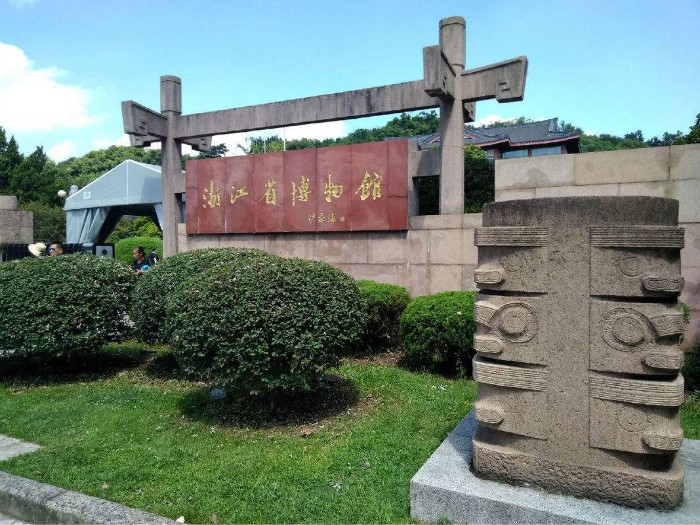 For many in ancient China, getting a good night's rest meant snuggling up with a ceramic pillow. During the Song Dynasty, ceramic pillows reached a new height of craftsmanship as artisans incorporated shapes and patterns into their pillow designs. The displayed pillow is monochromatic, reflecting a preference among literati for simply adorned porcelain goods. Without complicated patterns or color schemes to mask flaws, this lightly decorated pillow is an example of fine craftsmanship. Over the past decade, Zhejiang Museum has also received donations from intangible cultural heritage inheritors. At the exhibition, Shanghai Daily found works by masters Zhao Xixiang and Ji Xigui.
Among private donors, Hong Kong entrepreneurial couple Ronald Chao and his wife might be the most well-known. They donated 161 lacquered objects, valued at 167 million yuan (US$23.86 million) to the museum in 2012. The donation helped the museum fill a void in lacquer ware from the Yuan Dynasty (1271-1368), and enriched its collection from the Qianlong reign of the Qing Dynasty (1644-1911).
In ancient times, lacquer tree sap was used to varnish and protect daily necessities. Objects covered with lacquer were moisture-resistant, heat-resistant, corrosion-resistant, smooth and shiny. They gradually developed into a traditional craft. Chao's ancestral home is in Zhejiang. The couple began collecting lacquer wares in the 1980s. Most were items used in imperial palaces, such as dining ware, bowls, vases and decorative objects. The exhibition showcases four pieces donated by the couple. Every piece is carved with sophisticated patterns.
Facebook Comments