South Luogu Lane is one of the oldest narrow lanes in Beijing. It is an 800-meter-long lane from north to south, with cafes, bars and shops designed in the classical Chinese "hutong" style. With a history of more than 800 years, South Luogu Lane has become a hot topic reported by fashion magazines. Foreign tourists consider it a must-see in Beijing.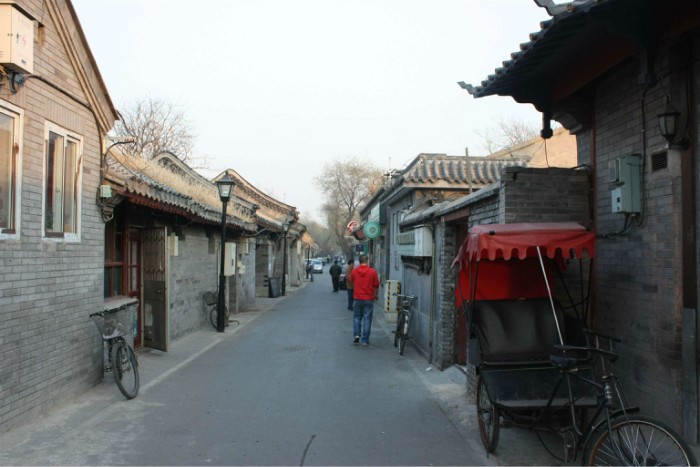 Many officials and celebrities have lived here since the Ming (1368-1644) and qing (1636-1911) dynasties. Every alley here has traces of history. South Luogu Lane was one of the first 25 historic sites listed by the Beijing municipal government in 1990. With its impressive historical reputation and cultural influence, South Luogu Lane has become a hot spot in Beijing.
Hutong, as a carrier of ancient culture for thousands of years, surrounds the Forbidden City and can be traced back to the yuan, Ming and qing dynasties. Compared with the imperial family in the Forbidden City or other magnificent palaces and mansions, the residents in hutong are ordinary people, which indeed reflects the daily life of the grassroots class in Beijing and gives people a glimpse of the cultural landscape of Beijing.
It is one of the oldest blocks in Beijing. It is the only chessboard style traditional residential area with the largest scale, highest quality and most abundant resources, and also the street with the style of old Beijing. In the surrounding hutongs, a variety of forms of mansions, mansions colorful, thick and deep. South Luogu Lane and its surrounding areas used to be the center of the capital city of the yuan dynasty. In the Ming and qing dynasties, it was a place of great wealth and great value. The streets and alleys here were crowded with dignitaries and royal families.
Facebook Comments