Suzhou is located in the south of Jiangsu province, in the center of the Yangtze river delta. It borders Shanghai in the east, Zhejiang province in the south, Wuxi city in the west and the Yangtze river in the north. The city is divided from north to south by the Beijing-Hangzhou grand canal. As 42 percent of the city is covered by water, including numerous ponds and streams, it is known as the "Venice of the east." Built in 514 BC, it is an ancient city with a history of more than 2,500 years and numerous historical sites. The distinctive characteristics of the past remain today. The double-checkerboard layout of the city, with "streets and rivers in parallel, water and land in parallel", is well preserved.
The mild climate makes the city an ideal tourist destination all year round. Visit the surrounding water towns or take a stroll through the fine classical gardens of the city center and you will truly experience the magic of paradise on earth. As the saying goes: "Jiangnan garden is the best in the world, Suzhou garden is one of the best". These gardens are renowned not only for their large number but also for their charming natural beauty and harmonious architecture.
Currently, the city has more than 60 well-preserved gardens, some of which are listed as world heritage sites.
Suzhou is one of the first 24 national historical and cultural cities in China, with a history of nearly 2,500 years. It is one of the cradles of wu culture and one of the "four gathering places under heaven" in the qing dynasty. Suzhou garden is the representative of Chinese private gardens. Nine classical gardens, such as humble administrator's garden, lingering garden, master of nets garden, huanxiu villa, canglang pavilion, lion forest, art garden, dousi garden, have been included in UNESCO's world cultural heritage list.
The suzhou section of China's grand canal has been added to the world heritage list. Suzhou has been awarded the title of the world's first "world heritage model city" by the world heritage cities organization.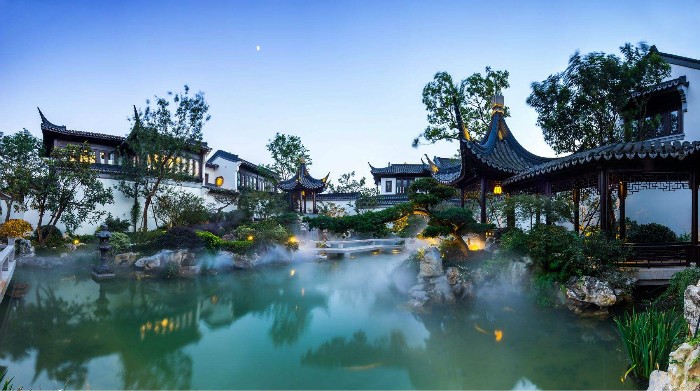 Facebook Comments