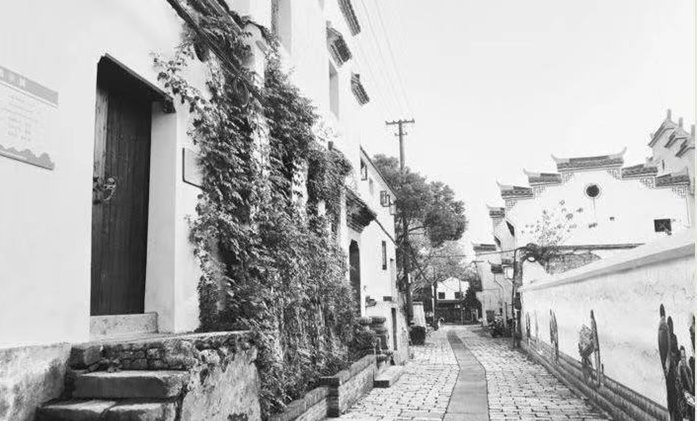 Recently, many old buildings on Jiufang lane, Xichun lane and bayong road in Guzi city had branded new nameplates on their doors. There is not only a number on the nameplate, but also a brief history introduction in Chinese and English of the building, as well as a similar icon, Jinhua historical buildings.
Since October 8, the city has started the listing of historical buildings for the first time, and has basically completed the listing protection of the first 41 historical buildings, such as the former residence of Shao Piaoping, the former site of Yingshi university library, and the road block well. This indicates that these old buildings bearing the historical memory of the city have another amulet, which will be rediscovered and recognized by the world and will be renewed in the development of the city.
Historical buildings refer to buildings or structures that have certain protect value and can reflect historical features and local characteristics, but have not yet been published as cultural relics protection units or registered as immovable cultural relics.
Dr. Felton, a famous British conservation expert, once said that one of the best ways to maintain cultural relics is to use them properly. Indeed, as an important part of a city, historical buildings have not only cultural, historical, artistic and scientific values, but also material use values. In order to avoid the disappearance of these treasures in the long history, it is more important to fully activate them on the basis of protection. Therefore, how to use it correctly and reasonably has become an important content of historical building protection.
Facebook Comments