It has been more than 25000 years since the birth of Buddhism, and now occupied an important position in China's social life. Many local Chinese come to the Buddhist temples to worship, light incense and pray during weekends and some important days.
If you are a Buddhist, it is a good choice to have a pilgrimage journey by visiting temples. If you are just an ordinary traveler, taking a visit to temples will help you have a comprehensive understanding about Chinese Buddhism.Besides the numerous temples on Mount Emei, one of the Four Great Buddhist Mountains in China, there are some famous Buddhist temples in and around Chengdu, like Wenshu Monastery, Baoguang Temple, Zhaojue Temple and Daci Temple.
Wenshu Monastery
Wenshu Monastery is the best-preserved Buddhist temple in the downtown area of Chengdu, as well as one of the top four temples of Zen Buddhism. First built in Sui Dynasty (605-617), Wenshu Monastery has over 1400 years' history.
Wenshu Monastery has a large complex with beautiful architecture, including five major halls positioned along the central axis – Tianwang Hall, Three Saints Hall (Avalokitesvara Bodhisattva, Manjusri Bodhisattva and Samantabhadra Bodhisattva), Daxiong Hall, Shuofa Hall, Depositary of Buddhist Sutra; and Bell & Drum Tower, Vegetarian Restaurant, Zhunti Hall, Yuantong Hall, Yufo Hall, Wuguan Hall, etc. Besides take a walk in the peaceful place, Buddhist can worship, light incense and pray, enjoy vegetarian food in the restaurant, drink a cup of jasmine tea to fresh your mind.Gesar Palace, Guanyin grottoes etc.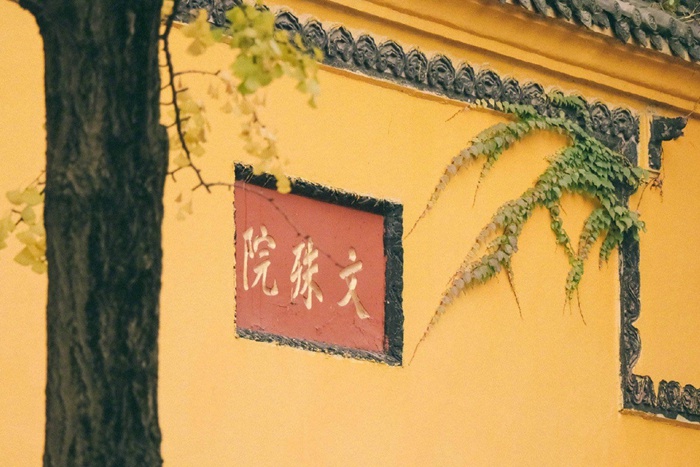 Baoguang Temple
Baoguang temple is located in xindu district, 18 kilometers north of chengdu. Baoguang temple is one of the four major buddhist buddhist monasteries in western China. It was built in the eastern Han dynasty and named "Baoguang temple" in the Tang dynasty.
Baoguang Temple is composed of 16 courtyards, 5 halls and one pagoda. Along the central axis, Buddhist can explore from the Screen Wall of Fu (lucky) Character, the Gate to the Monastery, the Hall of Heaven Kings, the Dagoba, Hall of Seven Buddha, Depository of Buddhist Sutras and Zixia Mountain. Also, wander and see a bell tower, a drum tower, the Hall of the Arhats, meditation room, and other Buddhist buildings in sequence. In the Hall of Arhats, there are 518 statues of arhats with different and vivid figures. Buddhist who come to Baoguang Temple should have a look at "Pagoda", "Arhats" and "Three Cultural Treasures" – Buddha's relics, palm leaf manuscript, Magnolia delavayi.
Zhaojue Temple
Zhaojue Temple is located in the north of Chengdu, linked with Chengdu Zoo, 5 kilometers from downtown area. It is reputed as the First Buddhist Temple in West China. It was first named "Jianyuan Temple" and later given "Zhao Jue" in Tang Dynasty.
Zhaojue Temple has a very complete layout. Travelers can explore along the central axis, from the Gate, Octagonal Pavilion, Tianwang Hall, Daxiong Hall to Depository of Buddhist Sutras, as well as Avalokitesvara Pavilion, Yushu Tower, Stone Buddha Hall, Dashi Hall, Xianjue Hall, Bell Tower, Drum Tower, Yuantong Grand Hall, Meditation Hall, Monk Hall, Vegetarian Restaurant, Free Life Pond, etc. If you are a Buddhist, it is a good choice to go and pray and meditate in the peaceful environment.
Facebook Comments