Wuhan is now the capital of Hubei Province. It is on the central China plain and on the Yangtze River. In the late 19th century, it was the most prosperous city in the central part of the country. Now it is a cultural and educational center and a transportation hub. It is situated on Jianghan Plain, a river-crossed fertile land created by the Hanjiang River joining the Yangtze River. This is a routine port for a Yangtze River cruise. Divided by the Yangtze, Wuhan is known as the 'Three Towns of Wuhan' with Hankou and Hanyang on the west bank, and Wuchang on the east.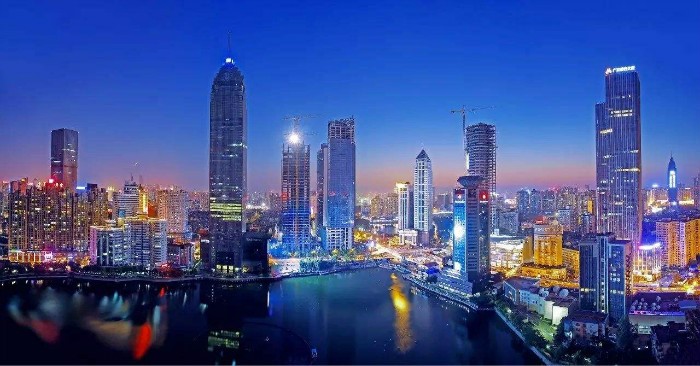 Wuhan is the place to find both history and natural wonders. Hubei Provincial Museum and Yellow Crane Tower are two places to appreciate ancient Chinese history and culture. In the museum, chimes excavated from tombs reveal the incredible achievements of ancient people in music, acoustics and metallurgy. The classic poems and inscriptions on the tower, (although unrecognizable to most Westerners) can inspire your spirit as you pretend to be a poet with a bird's-eye view of the river from the tower window. In addition, the famous Villa of Chairman Mao Zedong on the scenic bank of East Lake, Wuchang, is an ideal place for Westerns to learn more about him.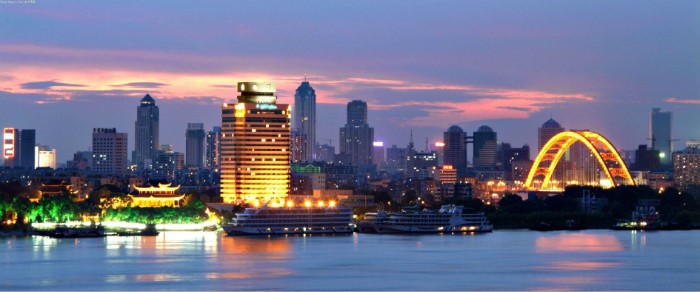 Hot-dry Noodles is reputed to be one of the five most famous types of noodle in China and the most favorite choice for breakfast by Wuhan people. The chef first cooks the fresh noodles mixed with sesame oil in boiling water. When the noodles have cooked and cooled, it becomes pliable. Then, each time before eating, the noodle will be cooked in the same process again. Finally, dressings including spring onion and sauce will be added. You can try a bowl of Re Gan Mian for one yuan.
Wuhan is called one of the "four furnaces" in China. With rich sunshine and rainfall, Wuhan weather is characterized by a scorching hot and wet summer, when the highest temperature usually reaches 38 C (100 F). Its winter is cold and humid. March to May is the best time for Wuhan travel. Flowers are in full blossom especially cherry blossoms, always attracting amounts of travelers.
You can visit Wuhan University campus or the Donghu Cherry Blossom Park to appreciate cherry blossoms. From the late March to early April, the Donghu Cherry Blossom Festival will be held in Donghu Moshan scenic cherry park. The main activities include spring outing to see cherry blossoms, cherry blossom popular science exhibition and photography exhibition, etc.
Facebook Comments