Wuzhen is located in the north of tongxiang city, zhejiang province, 13 kilometers from the city center.
It is one of the six ancient towns in south China. Since ancient times, it has been known as "the land of abundance". Founded more than 1,300 years ago, the town is a typical water town in the south of the Yangtze river. Wuzhen completely retained the style and pattern of the late qing dynasty and early republic of China. Small rivers, houses on both sides of the river, streets and Bridges, stone paved lanes, constitute the most representative "water city" in the south of the Yangtze river. Wuzhen can be divided into four parts, the east and the west are scenic spots need tickets to visit; The south and north are the living quarters of the locals.
East Scenic Zone is located to the east of Shi River. Opened to public as scenic spot in 2001, and now covers an area of 0.9km2. There are six bridges across the river, and the wooden architectures in the north bank compose the main scenery of East Scenic Zone, while south bank only has several architectures. East Scenic Zone is the first developed scenic zone; yet, there are still many local people living here, and most of them change their houses into home inns or restaurants. To explore East Scenic Zone is to enjoy all kinds of traditional folk customs.
Compared with East Scenic Zone, the West Scenic Zone is less crowded, more tranquil, more spacious and more beautifully-decorated. It is the paradise combined with water town features as well as relaxation needs. Located to the west of Shi River and the east of Beijing-Hangzhou Grand Canal, West Scenic Zone covers an area of 3.4 km2 and the rivers crossing the area reaches over 9km. There are 72 ancient bridges in total in West Scenic Zone, and numerous delicate architectures from Ming and Qing Dynasties spread along the two sides of the 1.8km old street. Different from the east part, West Scenic Zone perfectly combines the sightseeing with relaxing vacation. Except for all kinds of historical sites, manual workshop, exhibition halls, and relaxing places, there are various resort hotels of different prices, too.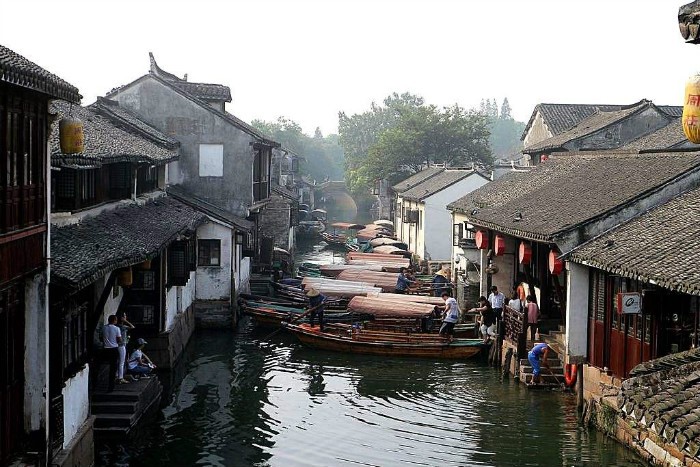 Facebook Comments