Ancient Chinese have left a wealth of music instruments and classic tunes. Erhu, Guzheng, Guqin, Xun, Pipa, and other traditional Chinese music instruments may alter your acquired definition of "music". The great works that have been playing for hundreds or thousands of years may also echo in you.
Melody and tone quality are prominent expressive features of Chinese music, and great emphasis is given to the proper articulation and inflection of each musical tone. Most is based on the five-tone, or pentatonic, scale, but the seven-tone, or heptatonic scale, is also used, often as an expansion of a basically pentatonic core. The pentatonic scale was much used in older music. The heptatonic scale is often encountered in northern folk music.
The variations of rhythm, beat, tone quality, and embellishments in traditional Chinese music are highly distinctive and unlike their Western counterparts. In traditional orchestras, the combination of all the different instruments served to create a harmonious and beautiful auditory atmosphere. Unbelievingly beautiful music was made and is still made. Many instruments can produce purely unique and amazing sounds.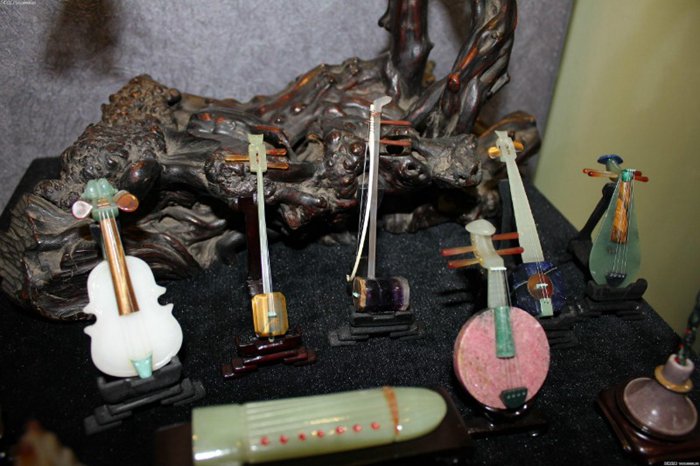 Feature of Chinese Traditional Music
Chinese music was often addressed as "Virtue Music", "Elegant Music" and "Etiquette Music" in ancient times. In ancient Chinese society, music was not regarded as a way of entertainment, but as a practice to refine one's virtue. Playing Guqin (Ancient Stringed Musical Instrument) was regarded as one of the primary skills that a scholar had to learn. Chinese traditional culture intensively emphasizes that a musical instrument player pay attention to one's heart state and virtue, and that one cannot play musical instrument casually.
Traditional Musical Instruments
Pipa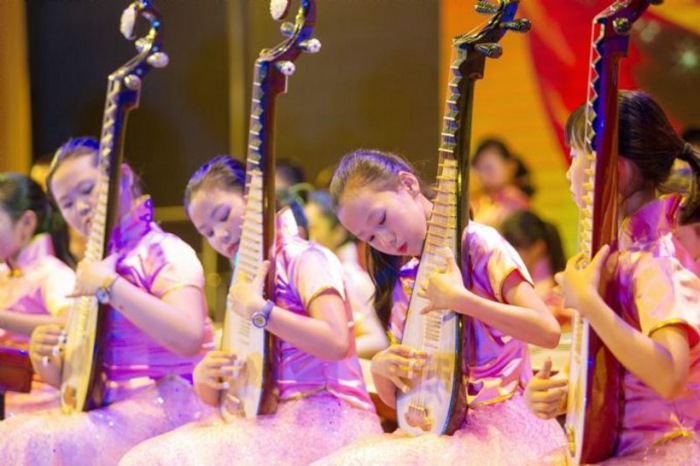 Pipa has four-stringed lute with 30 frets and pear-shaped body. The musician holds the instrument upright and play with five small plectrums attached to each finger of the right hand. The history of Pipa dates back at least 2,000 years. This instrument has extremely wide dynamic range and is remarkably rich and expressive.The Pipa tunes have very diverse styles, and are traditionally classified as either Wen Qu (civil and mild tone) or Wu Qu (martial and fierce tone).
Xun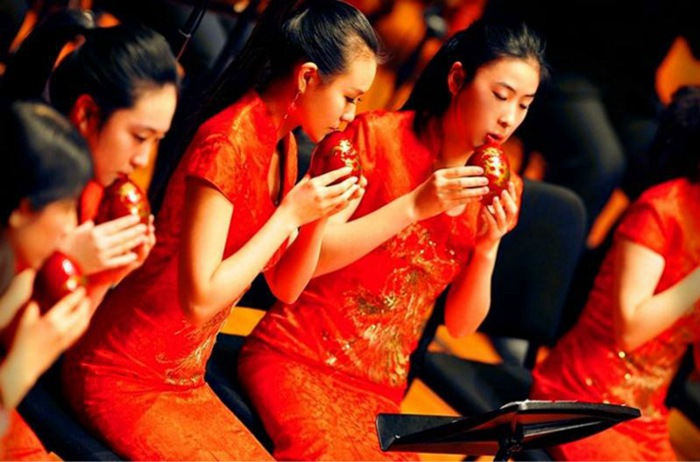 Xun is a kind of wind instrument. It's one of the oldest musical instruments found so far in China with a history of more than 7,000 years, and play a important role in world music circle. The instrument has been found along the Yangtze River and the Yellow River as Neolithic relics, and is believed very popular in ancient China. The ancestors used a kind of oval stone with naturally formed holes on it to hunt the preys. When thrown it at the animals, the stone produced a whistling sound as the air flowed through the holes, which could have provided inspiration for early wind instruments.
Horse-Headed Fiddle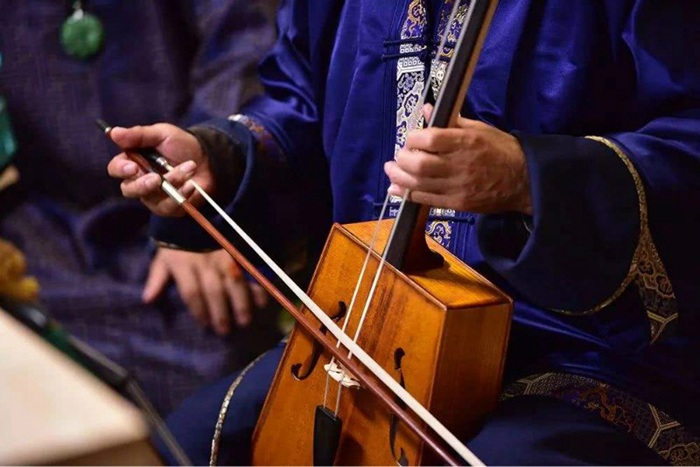 The Horse-headed fiddle is a bowed stringed-instrument with a scroll carved like a horse's head. It is popular in Mongolian music. With a history of over 1,300 years, it even influenced European string music when Marco Polo brought one back from his travels through Asia. Its wide tonal range and deep, hazy tone color express the joy or pathos of a melody to its fullest.
Erhu
The Erhu, also called 'Huqin', was introduced from the western region during the Tang Dynasty. During the Song Dynasty (960 – 1279), it was refined and improved and new variations appeared. It was also an important instrument for playing the melody of Beijing Opera. Its music is usually very expressive and touching, especially when you feel down and blue.
When playing, the player usually stands the Erhu on his lap, and moves the bow across the vertical strings. The well-known music 'Two Springs Reflect the Moon' was created by the blind folk artist Liu Yanjun, also named A Bing by the people. Though he could not see anything of the world, he played his Erhu using his heart and imagination. This melody conjures up a poetic night scene under the moonlight and expresses the composer's desolation and hope.
Suona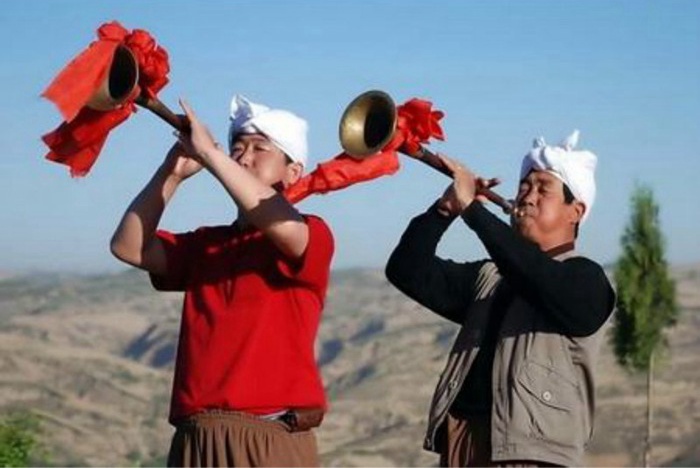 Suona, a very expressive reed instrument with a conical metal bell, is very popular in China's vast countryside in funeral, wedding, and other celebrative occasions. The Suona has a distinctively loud sound and is used in many Chinese traditional music bands. Meanwhile, it is also an indispensable part of a number of local operas in Hebei, Shandong, Liaoning, Shandong, Shaanxi, Shanxi, and Guangdong provinces.
Modern Chinese Music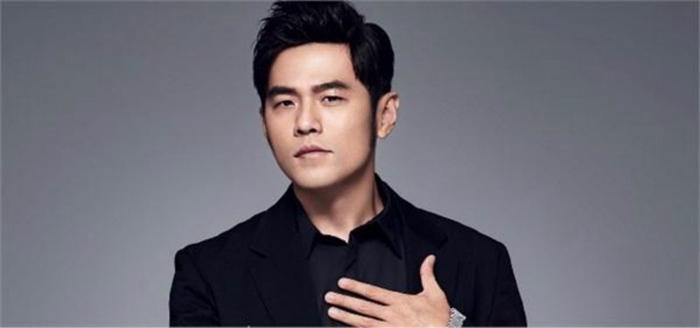 Today's music in China is quite similar to that of modern Western's. Just like young Westerners, now young people in China attend the concerts of famous pop stars. Modern orchestras play both adapted versions of traditional pieces and classical and modern symphonic compositions.
In modern music, many traditional facets still remain. Many traditional instruments are used in conjunction with popular instruments of Western cultures. The mixing of traditional instruments with western instruments creates a wide variety of euphonious sounds and rhythms, and the mixing with western styles of singing creates unique sounds. Many modern artists also incorporate traditional melodies into their songs, so even music using only popular Western instruments sounds different. The mixing of Western and oriental styles with traditional instruments and other instruments allows for the creation of an endless scope of expression with modern music.
Facebook Comments