Located in Sunan Yugu autonomous county, it is a tourist area integrating grotto art, Qilian mountain scenery and Yugu customs.
Matisi Temple was built in beiliang, composed of shengguo Temple, puguang Temple, thousand Buddha cave, golden pagoda Temple, upper, middle and lower Guanyin cave, a total of more than 70 grottos. Matisi Temple is a large grotto group. It includes seven small grottoes group, meanling nearly 30 kilometers, is the national cultural relic protection unit.
Legend has it that once a sacred horse left its footprint in a rock here, so Matisi Temple (also called horse Hoof Temple, Mati in Chinese means Horse Hoof) got its name. There is no official record proving the exact time when Matisi Temple was built. The clear, Large Numbers of poets have been involved in Matisi Temple in their great works, and the law one could date back to Eastern Jin Dynasty (A.D. 317-402). Together with the Mogao Grottoes in Dunhuang and Yulin Grottoes in Anxi, is regarded as the Three Artistic Treasured Grottoes of Hexi Buddha Holy Land.
The temple was renamed Puguang temple during the reign of emperor yongle of the Ming dynasty. The original golden saddle and dragon robe in the temple were imperial gifts from Qianlong of the Qing dynasty. With a long history, Matisi Temple, together with the Mogao grottoes in Dunhuang and the Yulin grottoes in Anxi, are known as the three art grottoes in Hexi buddhist resort.
Matisi Temple have a history of more than 1600 years from the eastern Jin dynasty through the northern Wei dynasty, the northern Zhou dynasty, the Sui dynasty, the tang dynasty, the song dynasty (the western Xia dynasty), the yuan dynasty, the Ming dynasty, the Qing dynasty, the republic of China to the modern times. The unique feature of Matisi Temple Grottoes is that there are more than 500 grottoes of cliff pagodas in the thousand Buddha caves, which are large in scale and are designed to experience the unique lifestyle and cultural characteristics of grassland nomads.
Matisi Temple has four wonders, which are green mountains, clear water, precipitous peaks and fantastic grottoes. Among the four, Fantastic grottoes attract plentiful visitors. The whole Matisi Temple can be means into Qianfo grottoes, North and South Matisi Temple, Linsong Waterfall, King Gesar Palace, Guanyin grottoes etc.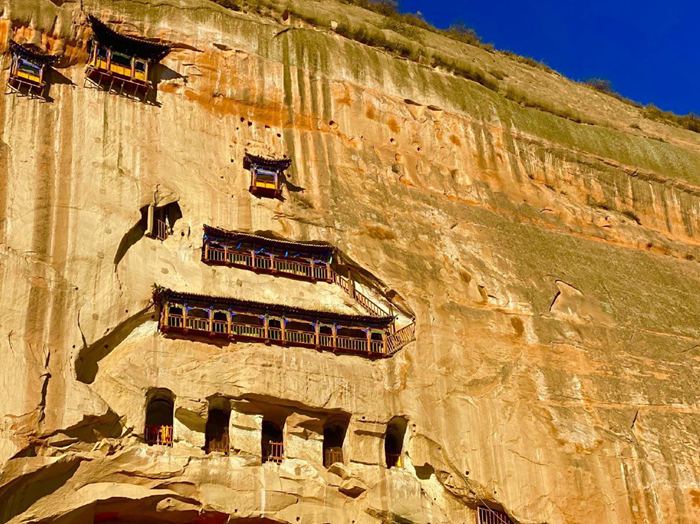 Facebook Comments