The existing xi 'an city wall was built between 1370 and 1378 AD by the first Ming emperor, Zhu Yuanzhang. Long before the Ming dynasty was founded, Zhu Yuanzhang took advice from a hermit: build walls, stock up on grain and spend time seizing the throne. After he unified the country and established the Ming dynasty, he began to build walls all over the country. It was at this time that the xi 'an city wall was built. Xi 'an was once the capital during the tang dynasty (618-907 AD) and was once called Chang 'an . The ancient city wall built in Ming dynasty was expanded from the imperial city wall in tang dynasty. The xi 'an ancient city wall is the largest and best preserved ancient city wall in China.
China's walls are a defensive system to protect towns. The xi 'an ancient city wall perfectly embodies the defensive function. The rectangular wall is 13.75 km long (about 4 hours' walk), 12 m high, 12 m to 14 m thick at the top and 15 m to 18 m thick at the bottom. The width of the wall was thicker than its height, so the wall was as strong as a mountain, and the city was strong.
Ancient weapons backward, the gate is the only access to the city, so the gate is the focus of the city defense system. The wall had four main gates, each with five lines of defense.
As a first line of defense, the moat around the wall has a drawbridge at each gate. As the only access, the bridge was laid during the day to facilitate people's access, and was lifted at night to cut off access to the city. The second line of defence is the lock tower, which controls the drawbridge and is responsible for alerting and alerting the night watchmen. Behind the water tower is the archery tower, which is located outside the water tower.
The arrow tower is more than 30 meters high and has a vertical facade. The fourth line of defense is the closed space between the tower of arrows and the tower of gates, to strengthen the city's defenses, and if the enemy enters here, the garrison will shoot them from a height, like fishing in a barrel. The last line of defense is, of course, the main gate. It is extremely hard to break five lines of defence for the enemy.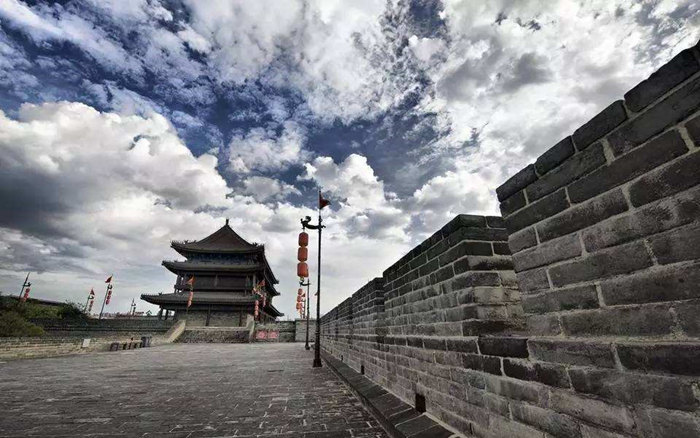 Facebook Comments