Drepung monastery has a long history and a special status of more than 600 years. From a distance, you can see a group of magnificent white buildings occupying a large area, like a huge pile of rice. That's why the temple is called Drepung, which means "collect rice" in Tibetan. Drepung monastery is surrounded by mountains on three sides. To its south is a sloping land covered with shrubs. Drepung temple buildings are gradually falling.
Drepung monastery is the largest monastery in Tibet, covering an area of 20,000 square meters. It was once the largest monastery in the world, with 10,000 monks. Drepung monastery has a large collection of Buddha statues, murals and sutras to feast your eyes on. Drepung monastery occupies the highest position. There are four major monasteries in Drepung monastery. Many monks study here. Drepung monastery is a good place for Buddhism. It is called Nalanda in Tibet, referring to the great Indian buddhist monastery and university.
As the largest monastery in Tibet, drepung monastery has a large and valuable collection. There are countless porcelains and bronze statues of various thangkas, buddhas or bodhisattvas or other gods. The most precious is a collection of 108 thangkas, which are hidden in 54 special wooden boxes. Another item worth mentioning is the bronze manjusri mirror given to the fifth dalai lama by emperor shunzhi of qing dynasty. It is 1.29 meters high. On both sides are seated statues of bodhisattva manjusri. The base of the mirror is made of rare frosted wood and is decorated with elaborate designs. The armor displayed in the main hall is well preserved and has made an important contribution to the study of the cultural and military history of Tibet.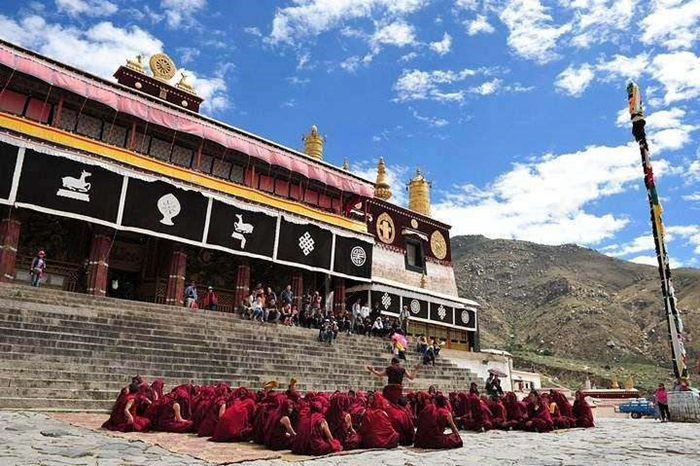 Facebook Comments