Nanwan monkey island is the only national nature reserve in China and even the world to protect rhesus monkeys. Qianqian island is located in lingshui county on the southern shore of hainan province, the southernmost of China. The land is in a good position on hainan island, surrounded by sea on three sides. The perfect climate makes the island the perfect habitat for monkeys. Since the scenic spot is located on a peninsula, if you want to enter the monkey island, you may need to take a cable car, or take a boat tour, and then transfer to the bus to reach the central area of the scenic spot. At a speed of 2,138 meters (7,014 feet) long and 6 meters per second, the ropeway is China's longest overseas ropeway, which will take you to catch a wonderful ocean, neatly placed on a fishing raft by the bank and the island's thick mountains with birds singing softly and monkeys' cries echoing in your ears. Before long, the mysterious monkey island stretches out his arms in front of you. It takes 8 to 10 minutes one way.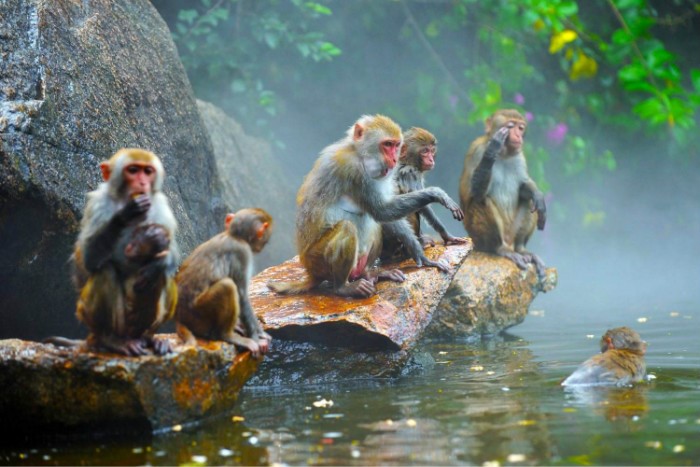 With a total area of 1,000 hectares, the reserve is the largest monkey training base in China. Since its establishment in 1965, the nature reserve has become a popular tourist destination near sanya. On the island, several groups of monkeys were domesticated. There are more than 2,500 macaques on the island, which is a second-class protected species. You can take pictures of them or you can take pictures with them. When the keepers fed them, the monkeys jumped out as soon as they heard the whistle. That's the best time for you to see these monkeys. You can buy some nuts before you come to the island, and then you can easily make friends with the monkeys and provide them with snacks.
On the island, you can enjoy monkey shows and circuses. In addition, you can take the ropeway to enjoy the scenery of the whole island.
Facebook Comments