The imperial examination system became a way for talents to be recognized and selected for future civil service positions. It was implemented in the sui dynasty and lasted for more than 1,300 years until the last examination in the qing dynasty. Therefore, it occupies a long-term dominant position in the history of ancient Chinese education.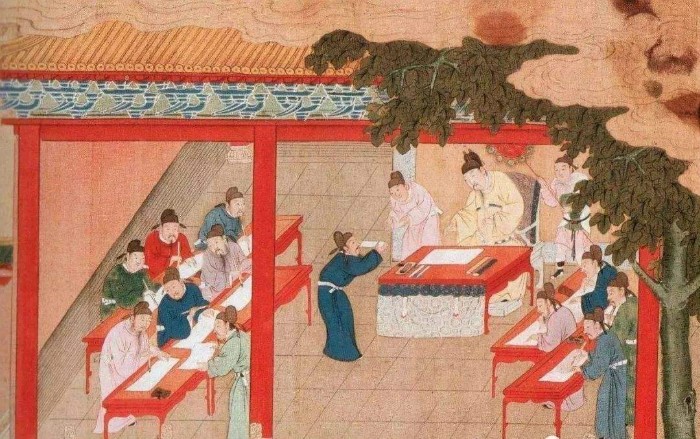 The imperial examination consisted of two parts, the art examination and the martial arts examination. The examination of fine arts includes composition, books, law, calligraphy, painting, etc. The examination of martial arts is to select military officials, but it is not as important as the examination of fine arts.
In ancient societies, class consciousness was so strong that many of the lower classes had little chance of rising to high positions, let alone positions in the imperial court. But since the introduction of the "imperial examination" evaluation system, children from poor families have been given the chance to take government exams, enabling them to bring honor to their families. In addition, there was a special test for bright children, "child sentences," which in many ways resembled today's special classes for gifted children. Therefore, almost all men, regardless of birth or age, are entitled to self-development.
While the spread of Confucian culture and education had a huge impact, it also influenced the educational systems of many other countries, such as South Korea, Japan and Vietnam. Today's education system is its undisputed successor.
During the Sui dynasty, many independent countries were unified as one. To centralize power, the emperor realized the need for a strong, well-educated administration, one that would employ the best people in the country. In order to achieve this goal, the most influential institutions came into being, and replaced the previous old system – the middle of the nine. Although it is immature from the very beginning, it closely interweaves the three elements of study, examination and management. It has proved fairer and more far-reaching than any previous system.
Facebook Comments