Jiefangbei central business district, also known as jiefangbei pedestrian street or jiefangbei square, is the busiest business district in western China. The whole pedestrian street covers 36,000 square meters (about 43,055 square yards) and centers on the people's liberation monument, including minquan road, minzu road and zoulong road. Now it is a must go place for tourists in chongqing, where people can enjoy shopping and all kinds of delicious food.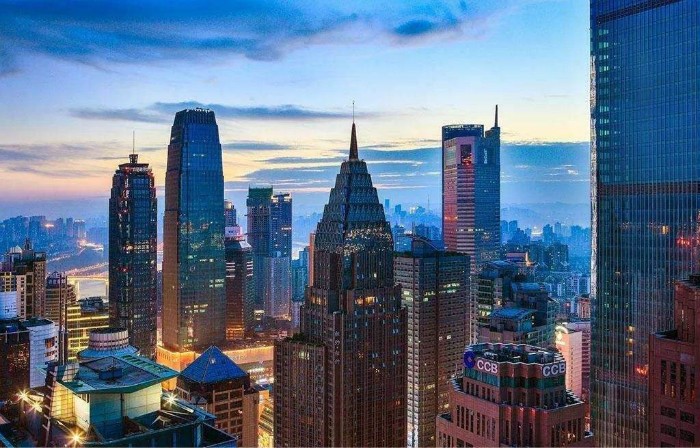 In 1997, the chongqing government built the jiefangbei central shopping mall, the first commercial pedestrian street in western China, in an area of 24,000 square meters (28,700 square yards) around the people's liberation monument. In 2000 and 2001, the pedestrian street was further expanded to bayi road and minzu road.
Today, this CBD has become the core of chongqing's economy. The total retail sales of consumer goods reached 41.4 billion yuan, which is regarded as the CBD with the most investment value in China.
Bayilu Road Food Street is the most famous food street in this area. You can taste all kinds of Chongqing snacks here including Shancheng Tangyuan, hot and sour rice noodles, Dandan noodles, rabbit heads, iced powder and so on at a very cheap price. Most of the shops are open air and you may have to queue to buy them. You will not be dissatisfied if you are a fan of Chongqing flavor.
Being the most prosperous business district and the transportation center in Chongqing, this pedestrian street has all kinds of hotels from 5-star grand hotels to youth hostels to meet your needs.
Jiefangbei CBD is the most prominent and vibrant business circle in West China, and modern landmark of Chongqing. Come here and feel this lively city and beautiful night views with colorful neon flashing everywhere.
Facebook Comments