Panda valley, located in the Baima village of Yutang town, Dujiangyan, is about 50 kilometers from chengdu city. The general planning land of the wild release center is 2004mu, with an investment of 300 million yuan, which can accommodate 30~40 giant pandas, 50~100 red pandas and other accompanying wild animals. The valley is a narrow strip with streams flowing through and edible bamboo for giant pandas. Dujiangyan Panda Valley is divided into three parts: the experimental area, semi-wild reintroduction area and reintroduction area.
The abundant Sichuan is the hometown of giant pandas that travelers can see giant pandas in panda bases of Chengdu, Dujiangyan, Ya'an and Wolong. In fact, there are two places to see giant pandas in Dujiangyan City. One is called Dujiangyan Panda Base where travelers can see more than 30 giant pandas, do panda volunteer work; and the other one is called Dujiangyan Panda Valley, the Chengdu Research Base of Giant Panda Breeding Dujiangyan Field Research Center for Giant Pandas.
In 2012, there were six wild trained giant pandas first sent to Dujiangyan Panda Valley and set up home here. The six giant pandas are called Xingrong (female), Xingya (female), Gongzai (male), Yingying (male), Zhizhi (female), Qiqi (female). The release of giant pandas is the beginning of taking giant pandas to real natural environment.Now, travelers can visit about 10 pandas in this wild and peaceful environment and see the cuddly creatures playing, crawling, rolling, climbing trees, eating bamboos, sleeping, etc.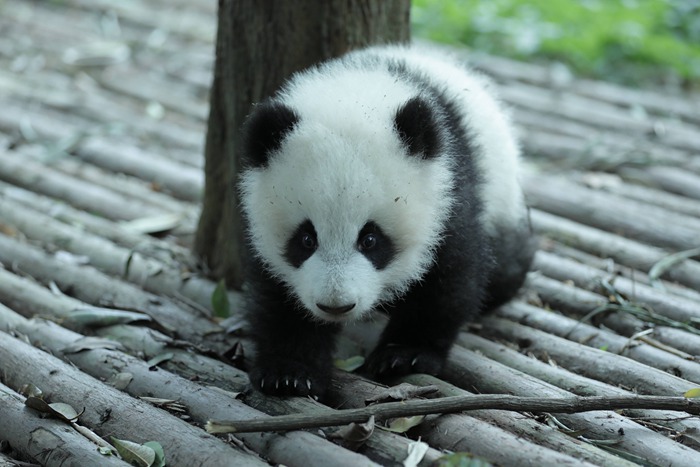 Sichuan Panda Tour: https://www.chinaexpeditiontours.com/city-tours/1-day-tour-of-panda-local-life-in-chengdu.html
Facebook Comments