Pingjiang road is an ancient street popular with tourists. It stretches 1,606 meters from north to south. In the south section of Pingjiang road, on one side there are a wide variety of shops, fine inns, restaurants of different flavors, interesting cafes and so on, on the other side there is the flowing Pingjiang. There are many stone Bridges over the Pingjiang river. By crossing different Bridges, you will get different antique alleys with your own history and legends that you can explore. The north section of Pingjiang road is lined with buildings.
On an old map of Suzhou called Pingjiang map, we can easily find Pingjiang road. Eight hundred years later, the road and the river still look very much like the map. Although some ancient dwellings have been replaced by small shops or restaurants, the stone slabs and antique buildings still tell the long history of the road.
Not only is Pingjiang road famous for its long history, its food also makes your mouth water. The most distinctive food on the street can be divided into three parts. One is delicious cakes made by local people on traditional costumes, including osmanthus cakes, glutinous rice balls, bamboo cakes and tea stalls. The second is the delicious snacks sold in small shops, such as Fried pork buns, yogurt and various kinds of meat. The last part is traditional su cuisine (su bang cuisine) with a famous restaurant of a certain size. Squirrel mandarin fish, tofu in chicken soup, tofu with crab meat and congee with preserved eggs and pork are all worth a try.
On the other side of Pingjiang, there is a quiet atmosphere hidden in the alley, while the prosperity of Pingjiang road is shown on the street. Each lane has its own unique characteristics and stories.
Suzhou couple garden is one of the classical gardens in suzhou listed as a world cultural heritage by UNESCO. Located in the small new bridge lane, surrounded by water on three sides, the building features are distinctive, the bridge is exquisite, the flowing water is gurgling, extremely charming. The couple's garden covers an area of 7917 square meters and is divided into east garden and west garden. East garden is the essence of the whole garden, the momentum of the majestic rockery can be comparable to the real mountain. The main building is a magnificent double-eave structure. The east side of the building features a double pavilion on the upper floor. This is the best viewing platform in the whole garden.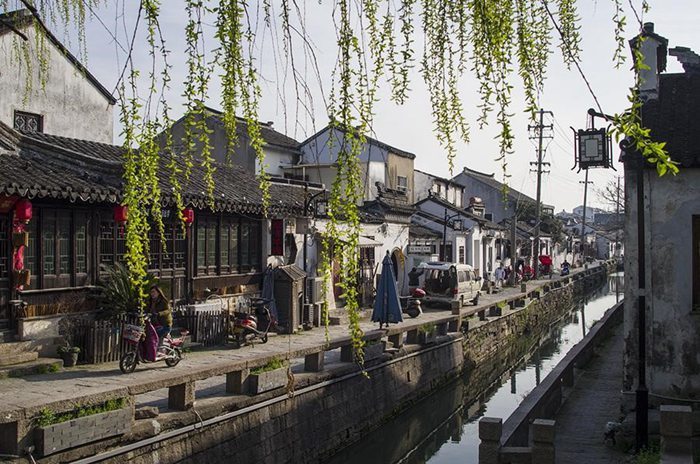 Facebook Comments