The Qianchang railway is an important section of the Yuchangxia high-speed railway. Among them, 9 passenger stations, in addition to Qianjiang station, Changde station 2 existing stations, but also built Xianfeng station, Laifeng station, Longshan north station, Sangzhi station, Zhangjiajie west station, Niuche river station, Taoyuan station and other 7 stations.
Qianchang railway is a national class I dual-track railway with a design speed of 200km/h and a total length of 336.3km, with an estimated investment of RMB 36.2 billion. The construction period is five and a half years, and it is planned to be put into operation in 2020. Qianjiang is 23.1 kilometers long, with an estimated investment of 3.506 billion yuan.
Since the other section of the Yuchangxia high-speed railway in Hunan province, Changyi and Changchang high-speed railway, has not yet been completed, the Qianchang railway will be connected to the shichang railway, which runs the emu trains, at Changde station. Passengers can take the "C" bullet train from Changsha railway station to Zhangjiajie and Longshan.
Prior to the opening of the Qianchang railway, the China Railway Group carefully organized relevant units to strictly comply with various regulations and standards, conducted joint testing, inspection and acceptance, and safety evaluation of the railway's professional equipment, and conducted track status, bow-net performance, and trains. The control and communication signal systems have been comprehensively optimized and adjusted to meet the requirements for safe and stable operation of the railway. At present, they are ready for operation.
On December 26, 2019, the Qianchang railway officially opened.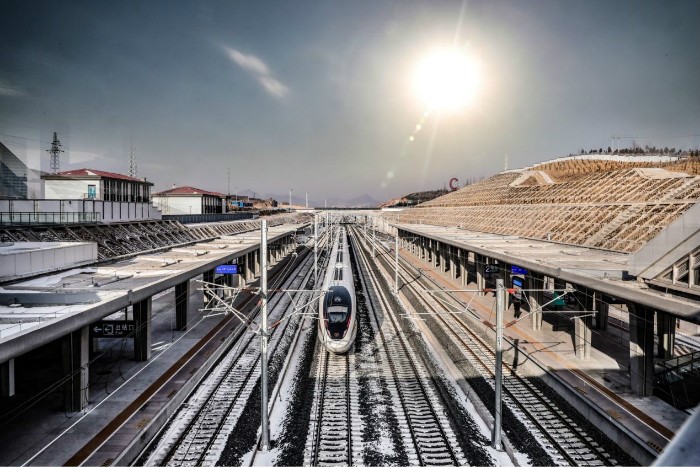 Facebook Comments