Qufu Confucian temple, located in the hometown of Confucius, is the most famous and largest Confucian temple in Confucius' memory. His thoughts developed into the far-reaching Confucianism, which had the most lasting and far-reaching influence on Chinese culture.
Located in the south gate of qufu, shandong province, the Confucian temple is a group of magnificent buildings with Oriental style. Together with the Summer Palace in Beijing and the chengde summer resort, it is one of the three major ancient architectural complexes in China.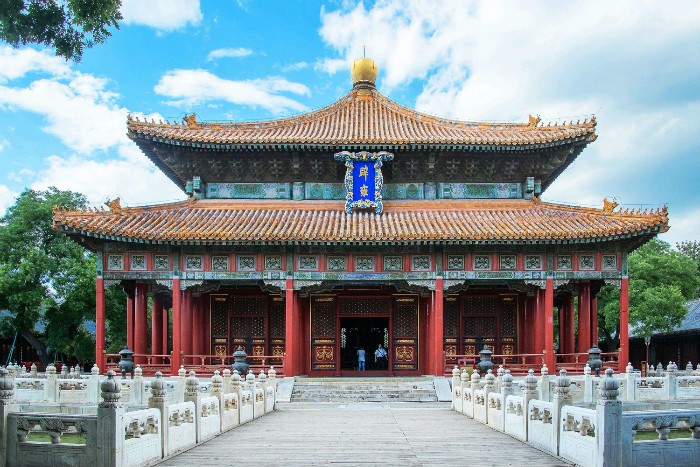 Qufu Confucian temple was built in 478 BC, the year after the saint's death. As Confucianism became the standard of Chinese culture, its scale expanded year by year. Sacrifices were often made by the emperor himself or by high-ranking officials appointed by the emperor. During the qing dynasty (1644-1911), emperor qianlong made sacrifices here eight times. The gate leading to the temple was named lingxing gate. The spirit star is a legendary star in the literary world. When emperors offered sacrifices to heaven, they sacrificed to the spirit star first. The scale of the sacrifice is as great as that given by heaven. This gives us a sense of the importance of saints in history.
The existing temples were rebuilt and renovated during the Ming dynasty (1368-1644) and qing dynasty (1644-1911). It resembles a royal palace and is divided into nine courtyards. The main building is arranged symmetrically along the north-south axis. The complex consists of three main halls, a pavilion, an altar and three ancestral halls. With 466 guest rooms and 54 entrances, the hotel covers an area of 218,000 square meters (2,346,609 square feet). The yellow tiles and red walls are covered in elaborate decorations that make the place look spectacular.
After the great saint gate, the building is divided into three parts. The central part is the sacrifice to Confucius and other scholars and saints. The east is the place of ancestor worship, the west is the place of ancestor worship.
However, qufu Confucian temple is famous not only for its magnificence but also for its rich cultural heritage. The 2,100 stone tablets left over from previous dynasties are a fine exhibition of calligraphy and stone carving.
Facebook Comments