Although China's high-speed rail service is shorter than in developed countries, the "high-speed rail economy" is already evident.
China's high-speed railway plays an important role in promoting the development of urban industrial belt and modern service industry, as well as the increase of population flow and population accumulation in the areas along the "One Belt And One Road".
In the period of rapid expansion of high-speed railway, the spatial effect of high-speed railway will be more obvious and become a powerful engine to promote national economic and social development.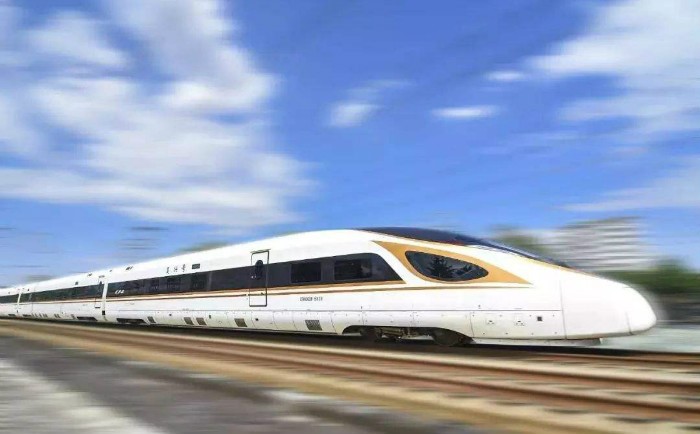 Benefits
1. The emergence of high-speed railway provides passengers with a fast, reliable and comfortable way of travel. China's vast territory, large population and frequent population mobility have created a huge demand for high-speed rail as a means of universal transportation. At the same time, the coverage of high-speed railways has greatly improved the transport capacity of railways, eased the long-term transport capacity tension, significantly accelerated the overall social mobility and logistics turnover, and effectively reduced the cost.
2. The construction of the high-speed railway has promoted the rapid development of secondary industries such as metallurgy, machinery, construction, rubber, power, information, computer and precision instruments, as well as the development of tertiary industries such as tourism, catering and commerce in cities along the route. The introduction of high-speed rail has promoted the integration of cross-urban economies and the development of second-tier cities, increasing the market potential of second-tier cities by 59% and the average housing price by 4.5%.
3. During the economic downturn, the construction of high-speed railways created a large number of jobs, and also led to the demand for construction, steel, cement and other industries, which stimulated the economic development in the short term. The beijing-shanghai high-speed railway employs 110,000 workers.
4. China's high-speed trains support environmental sustainability. They use less energy than other vehicles and can generate electricity from a variety of sources, including renewable sources. Cars and planes do not have these features because they rely more on imported oil.
Facebook Comments