Marriage in China was arranged by family. "Behest of parents and proposals of matchmaker" decided everything about marriage. Usually the husband and the wife did not meet each other before getting married. The youths are not free when chose the lover in some places even today.
Marriage marks the beginning of complete independence from the parents. According to the English law, no one was allowed to get married under the age of sixteen. Marriage between the age of sixteen and eighteen must have the parents' consent. But when the girl was over eighteen, she was free to choose her love. One's willing was superior to anything.
Chinese men were superior to women in old people's eyes. And women must comply with three obedience and four virtues. But man could have a wife and many concubines. In north of China in some places, husband and wife are still unequal.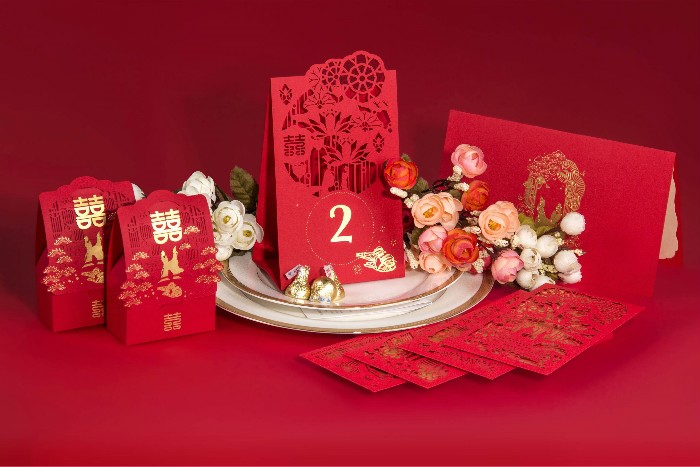 The Bible says that husband should respect wife because both of them are blessed by God. And it emphasizes that the relations between husband and wife should include duty.
The main purpose of getting marriage in China is to continue the male offspring. In western countries, they are influenced deeply by religion, especially the Christianity. They think that it is the God who has created marriage. So they do not stress the blood relationship. They can remedy the defect of non-child by adopting other children.
Among all the religion by which people seek to worship, Christianity is by far the most influential in the west. Every phase of man's life is touched by this religion, so much so that it has become part and parcel of western culture. British dominant religious belief is Christian faith; or rather the U.K. is a country of Christianity.
Bishop ordered marriage law as the fourth chapter in 1234. After issuing the law, it was carried on under the strong church control. In 1917, the marriage law referred: wedding ceremony should be held by priest or at least two witness; the willing should be true and not be forced.
Most Chinese people believes Buddhism which advocates "why and because relationship". In this point of view, sky is the reason, and earth is the result; parents are the reason, and sons or daughters are the result; husband is the reason, and wife is the result.
Traditional Chinese traditional marriage custom was characterized by a distinctive patriarchal clan system. Marriage sometimes was a kind of ways to ally in political. The policy of cementing friendly relations through political marriages was a typical example in history. The traditional marriage custom was influenced deeply by Confucianism..
Western marriage custom is influenced deeply by religion, however, which emphasizes both men and women are God's sons and daughters, so they are equal unlike Chinese who pay more attentions to boys. Western people consider girls are also the fruit of love.
Facebook Comments