In daily greetings, most Chinese people use: "have you eaten yet?" "Where?" "What are you doing?" "To work? "Off duty? "To the street?" "Back? Wait a moment, ask a question specific, variety, form is flexible, not stick to one pattern, basically be the specific circumstance that when meeting and decide. This reflects a sense of kinship between people. But to a westerner, this greeting can be sudden, awkward, and even unpleasant, because they interpret it as a "grilling," a feeling that they are being asked about their personal life. In the west, the greeting is simply "Hello" or divided by time, "good morning!" "Good afternoon! "Good evening! Just do it. The most commonly used greetings in the west fall into two categories: first, about the weather. As the English say when they meet, "it is a fine day today!" This is because of the influence of the British westerlies all year round. The warm currents from the Atlantic make the weather unpredictable, even the weather forecast is not accurate, so people are most concerned about the weather. Second, talk about the latest situation. But only in general, no privacy involved, can say: "how are you? Always say "nice to meet you" when you first meet someone.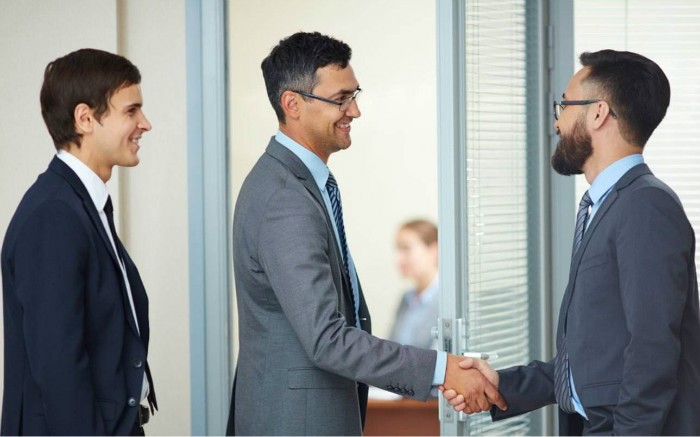 As a matter of fact, with the development of The Times, most of the postscript languages in modern Chinese have deviated from the characteristics of showing concern for people and paying attention to concrete and practical matters in the early stage of their generation. When people meet to say these greetings, in fact, do not ask the other side to give a clear answer, even if the other side irrelevant answer will not care, as long as the message sent by the other side know, even if the purpose of greeting and politeness. But friends from english-speaking countries often have misunderstandings. For example, misunderstanding "have you eaten" means that the other party wants to invite him to dinner, and misunderstanding "where are you going" means that the other party is asking for and interfering with his freedom of movement, etc. Some foreign friends think that since you have already seen people "back", "to work", "busy", but also ask, this is not redundant? Obviously, they equate a dummy greeting with a literal, substantive inquiry. In fact, the greeting words "have you eaten" and "where are you going" in Chinese are the same as the greeting words "How are you?" in English. Its pragmatic function is no different. This shows that Chinese and English greetings are the same in terms of their functions and usage, but their cultural connotations and possible points are different. What is considered polite in one language may not be considered polite in another, and different ways of greeting are subject to different cultural norms.
In terms of content, Chinese greetings have a remarkable feature, that is, they often talk about the other person's life, such as how old they are, what kind of work they do, how much they earn, whether they are married, how many children they have, how healthy they are and so on. Anglophone people, on the other hand, don't talk about these topics, which has something to do with the cultural psychology of people not wanting to get involved in each other's privacy. Many of the polite expressions of concern used in the Chinese culture are perceived in the west as "meddling in other people's private affairs" or "giving orders", so the listener is offended by the threat to his or her face. In the eyes of westerners, such greetings that ask about the direction of others' actions and personal information are regarded as interference in others' freedom of action. The listener will feel extremely disgusted and will not feel polite behavior at all. This difference is caused by different ways of thinking in the east and the west.
Facebook Comments