Zhangjiajie City is located on the northwestern border of Hunan Province. Zhangjiajie is a city, region, and national park.
Covering an area of 9,516 square kilometers (about 3,674 square miles), there are four areas under its governance: Yongding District and Wuling District, Cili County and Sangzhi County. Though it is a small city, Zhangjiajie is the top fever tourist destination for fantastic nature admiration including the Wulingyuan Scenic Area that is listed as the World Natural Heritage Site, where to encounter with the surreal Avatar Mountain the the big movie by James Cameron.
Having been long popular among visitors and photographers, Zhangjiajie is a treasure place with the perfect combination of the idyllic beauty of Guilin, the strangeness of Yellow Mountain, the peril of Mount Hua and the magnificence of Mount Tai.
As it goes like "It is best to enjoy water scenery at Jiuzhai Valley, and best to enjoy mountain sightseeing in Zhangjiajie." You will feel it really worth for your life after standing among the superb fairyland like wonderland with the large spread of splendid Karst sandstone peaks and pillars with mysterious mists and clouds.
The History of Zhangjiajie
The history of Zhangjiajie can be traced back to the Neolithic Age. There are three main ethnic minority groups Tujia, Bai, Miao and other 29 minority groups living harmoniously with the Han Nationality. Many different folk cultures converge here and the visitor can experience the various folk-customs, clothing, decorations, dance and music. In 2006, Folk Songs of Sangzhi County, Hands-waving Dance of Tujia Ethnic Group, Maogusi Dance, and The Crafts of Tujia Brocade were all listed in the Protection Catalog of Chinese Intangible Cultural Heritage. The people here are all very hospitable and visitors immediately feel at home. And local snacks may become travelers' favorite.
Main Attractions of Zhangjiajie
Zhangjiajie is not very large, but it has multiple places to go for global tourists, including mountains and peaks, lakes and streams, canyons and caves, etc. Within the whole city, there are three famous scenic areas. If we were asked to recommend just one attraction, it would be Zhangjiajie National Forest Park. All of the mountains and peaks parodied in the movie Avatar are concentrated in this national park.The next one is Tianmen Mountain, the second National Forest Park in Zhangjiajie after Zhangjiajie National Forest Park. The third one is Zhangjiajie Grand Canyon, There is a glass bridge over the canyon and you'll love this if you crave fun and exciting experiences.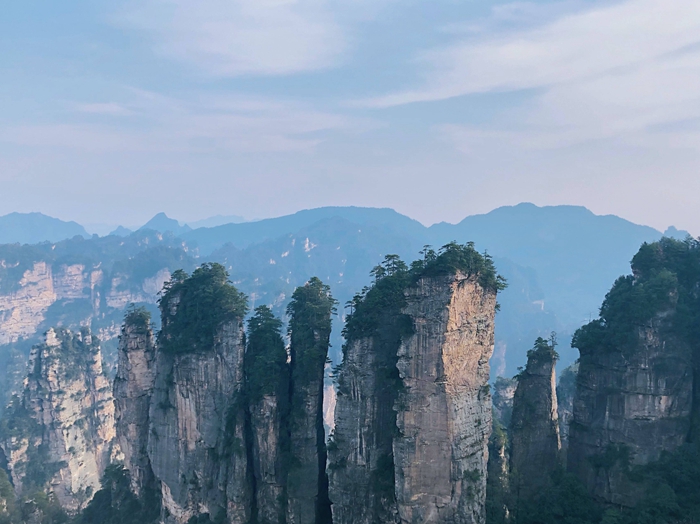 Zhangjiajie National Forest Park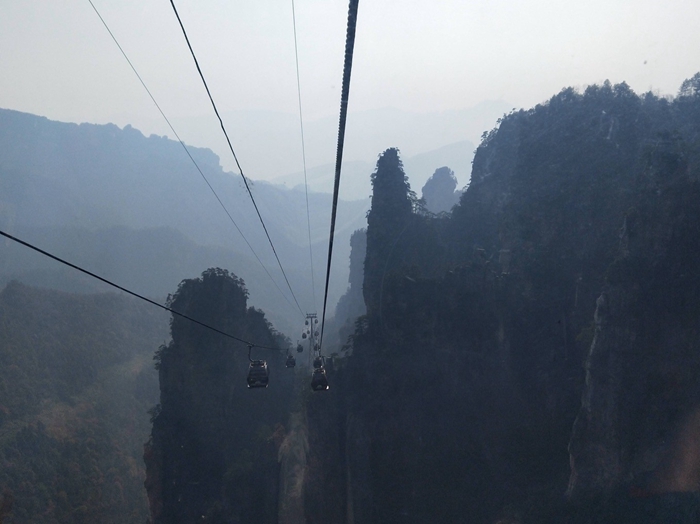 Tianmen Mountain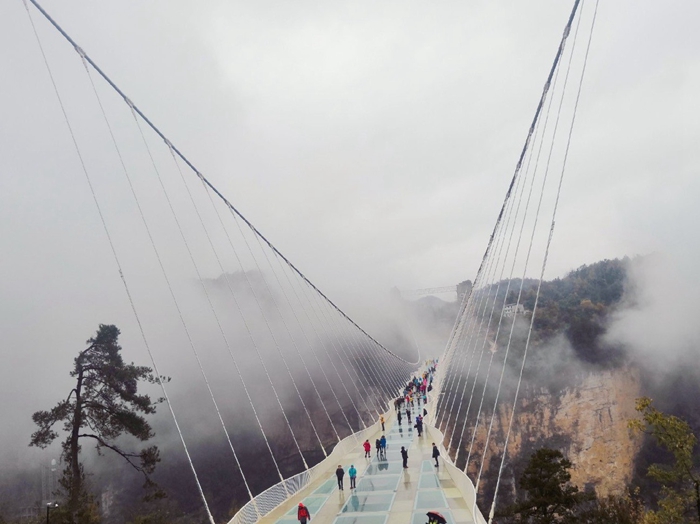 Zhangjiajie Grand Canyon
The Food of Zhangjiajie
The local cuisine is spicy and has strong flavors. Don't worry if you can't eat spicy food because there will be Western food choices available at your hotel. We still recommend that you be adventurous and try it — learn about the place through your stomach.We recommend you try some local specialties, such as dried meat and game, zhangjiajie three -pot, sour sorrel, and braised chicken with chestnuts.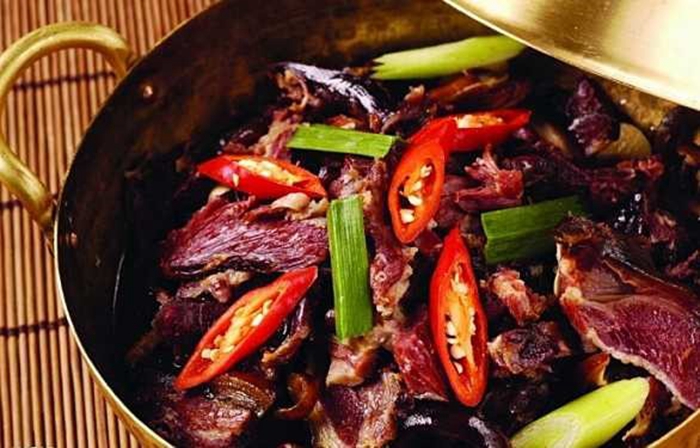 Best Times to Go
Zhangjiajie can be visited all year round but your experiences may vary according to the seasons.
Weather conditions: The period from September to October is often considered the best time to visit because of the comfortable weather with bright sunny days. However, it is also a very crowded season. If you don't want to waste time queueing for hours, let our experienced local travel experts help you. Would you rather waste 2 hours in queues or spend an extra 2 hours at the attractions? The choice is yours.
Spring is a good time because of the vigorous forests and seas of clouds. It is more relaxing during this season, with fewer people around. If you want to escape the hustle and bustle, this may be the best season for you.
Winter is cold but that also means you can enjoy the rare snowy mountain scenery and better hotel rates. If you want to benefit from having less expense, this season is the best choice although please note it may be freezing in the mountains.
Facebook Comments