Suzhou silk is a treasure of Chinese traditional silk industry. Silk is one of the ancient Chinese civilizations and an important embodiment of Chinese culture. In 1958, at the neolithic site of qian shan Yang, wuxing county, near the taihu lake, archaeological excavations yielded fragments of ancient silk woven by domesticated silkworms and silk ropes.
It was confirmed that 4,700 years ago, the taihu lake basin was known as "the greatest creation in the world's primitive agriculture period". Reflecting the lower reaches of the Yangtze river and the Yellow River basin, are the birthplace of silkworm silk.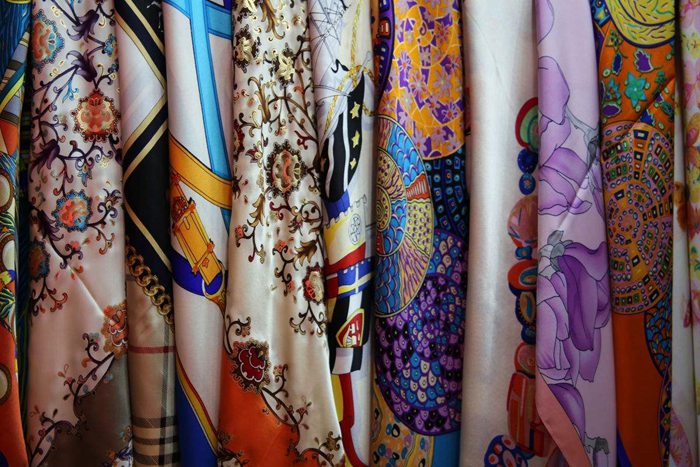 Suzhou, as a famous historical and cultural city, has a profound historical and cultural deposits, and with the historical cultural deposits of the traditional crafts products, flashing, inheriting the glory of a long history and culture. This is in fact the most generous gift ever given. We should make full use of the historical and cultural heritage and carry it forward. Yunjin, su embroidery and song brocade have been declared as the world intangible cultural heritage, among which yunjin and su embroidery are relatively successful and worthy of our reference.
Is, on the other hand, some of the traditional craft products to save endangered, how to transform the historical and cultural heritage popular commercial products for people, to the market, and the market demand and development, this is exactly what we needed to, do this, we have is worthy of our predecessors, is worthy of our history and culture.
In order to promote the silk culture in China, the suzhou silk museum came into being to publicize the history of China's silk industry to domestic and foreign visitors. It is located in suzhou beishou pagoda scenic area. The building is dignified and elegant, novel and unique, covering an area of 9460 square meters, combining ancient civilization with modern style. Its architectural theme is "the silk road" : grasping the historic connection between the ancient silk road and the modern silk city, reflecting the open consciousness of cultural exchanges between the east and the west.
Facebook Comments