Zhouzhuang water town is known as "the most beautiful water town in China" and is one of the "ten most beautiful water towns in the world" and "world charming water town". With beautiful scenery and rich jiangnan customs, zhouzhuang has been rated as one of the "national 5a tourist attractions" and "top 10 tourist attractions in China favored by europeans". Visiting zhouzhuang ancient town, you can see 14 unique stone Bridges built in the yuan, Ming and qing dynasties, multiple courtyards connected by the winding water, and more than 800 residents living by the river. This is the scenery of the tranquil historic water town in eastern China. In addition to the scenery, the unique folk culture of zhouzhuang will also tell you the treasures of wu culture and the soul of this fascinating place.
From the legend, Zhouzhuang was anciently called Yao City (摇城) for it was the manor of Yao, the son of Helv (阖闾) who was the King of Wu Kingdom. In 1086 AD, Zhou Digong (周迪功) believing in Buddhism devoted a land of more than 13 hectares to Quanfu Temple (全福寺) as a temple place, and people there named the land Zhouzhuang (Zhou Village) to thank him. And then, Zhouzhuang was continuously expanding with more and more people coming and settling down. As Shen Wansan (沈万三), who was the rich people there, started doing commercial trade with foreigners, Zhouzhuang became a trading center of food, silk and many handicrafts, the ordinary people there gradually lived very prosperous life and built Zhouzhuang into a better ancient town.
The Zhang's House (张厅) was built in Qing dynasty and originally named Yishuntang (怡顺堂). It renamed Zhangting (Zhang's House) after made over to a person whose family name was Zhang. Built within the 1800 square meters wide area and carved beams as well as painted rafters, Zhang's House was regarded as luxurious at that moment. Moreover, it is very interesting to imagine the scene of boats passing by the door of the house in the past for the special location and featured design. In the backyard, there is a little garden with dancing bamboos and Chinese roses. You can stroll on the winding path to enjoy the scene of river, and also, you can wear the costume in Ming and Qing dynasty to play the historical role in the quiet garden and experience the daily life of ancient people in Zhouzhuang. In the ancient old-style private school, you can see very antique desks and seats, which shows the high pursuit of knowledge of the host who wanted to give advanced education to his children.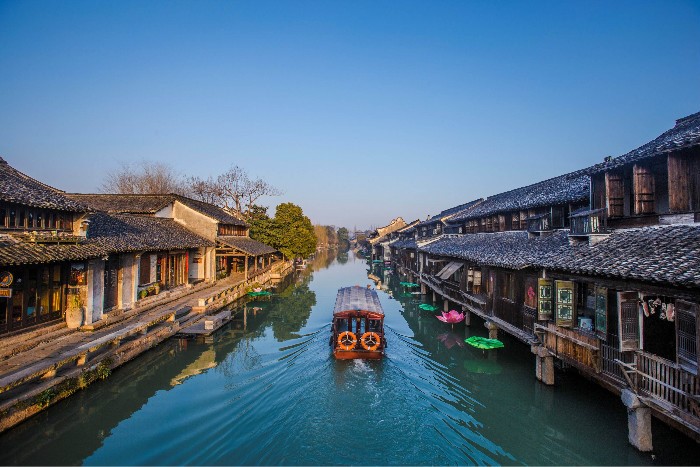 Facebook Comments