The seal was originally intended as an authoritative symbol, but in China, seal carving has developed into an interesting, elite expression of traditional Chinese art. Seals can be carved for practical purposes, as works of art, or both.
It was an enduring fashion for an ancient Chinese scholar to have a personalized design of his own written identity. And a seal, either carved either in relief or intaglio on a small block of stone, crystal, jade, metal, ivory, wood, etc., worked that way. Designing it was to be taken seriously. He would design his own seal, or have it designed by other professionals, carefully.
Usually, on a small flat surface of less than an inch square, it is artfully and artistically filled with less than 12 characters (name, motto, phrase, poem, even a painting). The carving styles vary. The design of the seal involves the knowledge of calligraphy and painting. The creative arrangement of the strokes of Chinese characters by the designer is the essence of the seal.
Red is the luckiest color for Chinese people. It is the standard color for Chinese stamps. Usually, an old Chinese painting is adorned with two red stamps, which several collectors have proudly stamped as a sign of ownership.
Seal-cutting is considered a valuable art form in Chinese art, and four masters founded the xiling seal-cutting art association in hangzhou a century ago. Located in the west of the lonely west lake island, the society is worth a visit for those interested.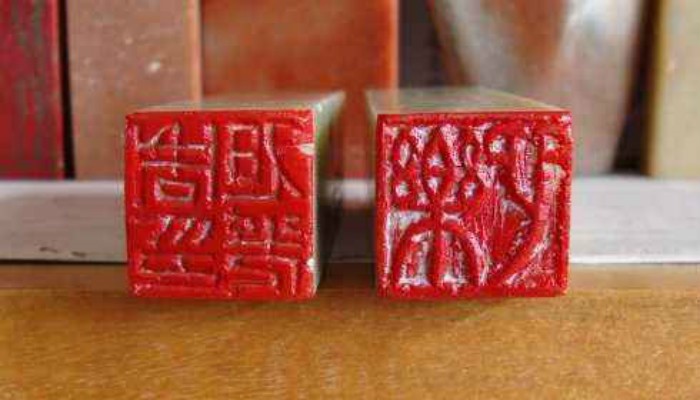 Facebook Comments