Kaili, located in the eastern part of guizhou, is the capital of Qiandongnan Miao and dong autonomous prefecture, about 188 kilometers from Guiyang. Kaili is known as "A Pearl of Southeast Guizhou", inhabited by Miao, Dong, Muluo, She, Buyi and aquatic minorities. Among them, ,Miao is the most populous ethnic group, with 2.84 million people.
No matter you go from Guiyang or from Rongjiang/Congjiang to Kaili, there are several primitive Miao villages you should never miss – Xijiang Miao Village, the largest Miao village in China; "Long Skirt Miao" in Langde Upper Miao Village, Nanhua Miao Village and Jiadao Miao Village along Bala River; "Short Skirt Miao" in Qingman Miao Village and Datang Miao Village…All the primitive Miao villages present you everything about Miao – festivals, architecture, costumes, ethnic food, art, embroidery, silverwork and their traditional way of living, etc.
It is no exaggeration to say that for the Miao every day is a festival. Many of you are from the busy modern city and sometimes you may want to get away the noise and seek for some quiet moment, then, Kaili is the kingdom giving you peace and quietness. Travelers can walk leisurely in the primitive rural villages with clear rivers flowing through and rice paddies surrounded by.
This is China's largest miao community, more than a thousand families, surrounded by mountains. Those wooden houses are close to the foot of the mountain, forming a strong farming culture and beautiful rural scenery. The miao museum can help you quickly and comprehensively understand the history and culture of the miao people. It can also show you the clothes, living behaviors, customs and art of the miao people in their daily life. If you have enough time to spend the night here, the night view is still amazing when the lights come on, especially during some festivals, such as the miao New Year.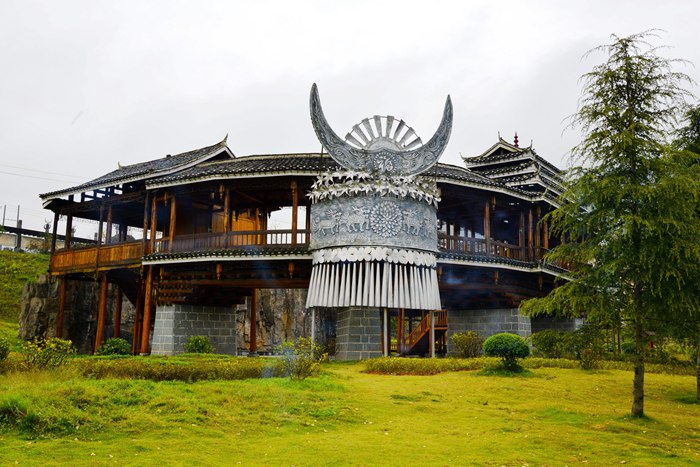 Facebook Comments