Lijiang is a very attractive tourist destination in Yunnan province and is considered to be a wonderland with fresh air, clear streams, stunning snow mountains, and a peaceful landscape where friendly people live. It has jurisdiction over four counties and an old town. This is the main area where the Naxi, one of China's 55 ethnic minorities, live.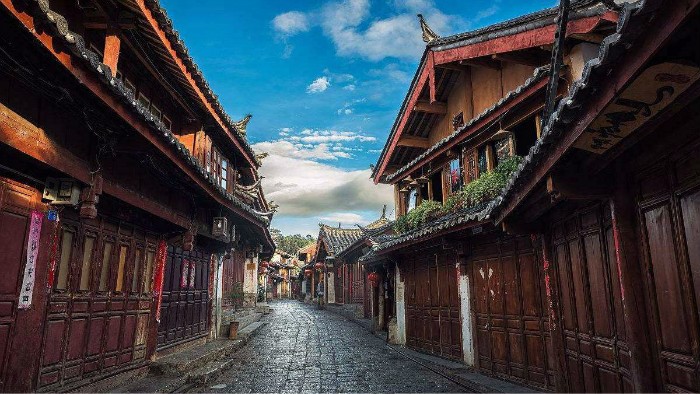 Despite the city's remote location, it has the advantage of an area of 7,954 square miles (20,600 square kilometers) that offers year-round climate and a wide variety of tourist resources. The city's earliest history can be traced back to the warring states period (476-221bc). With the arrival of the tang dynasty (618-907), the development of the tea-horse ancient road brought the local economy to its peak and contributed greatly to the commercial and cultural exchanges between Tibet, Sichuan and Yunnan.
The well-preserved old town of Lijiang was listed as a UNESCO world heritage site in 1997. The old town was once the center of the city and continues to maintain the original local way of life, typical local architecture and profound cultural heritage. There are well-preserved ancient buildings and naxi culture.The Lijiang Old Town is built along the lie of mountains and the flow of rivers, providing a very precious sample of the research on the old-time architecture. The unique geographical location, historical background and multiracial inhabitants make it one of the most special.
The old town of lijiang is the only one without walls, and an interesting story tells why. Lijiang has been ruled by the mu family for more than 500 years. If you put mu (for governor of lijiang) in a frame (for city walls), you will see the word "trapped", meaning "surrounded" or "trapped". This means that the ruling mules and their descendants will always be trapped in their holes like mice. Because of this symbolism, the old town of lijiang was never given a wall.
Facebook Comments