The Chinese are probably the world's biggest crab-eaters, with Shanghai alone said to eat 50,000 tons of hairy crabs a year in recent years. Eating crab has long been a symbol of Chinese food culture.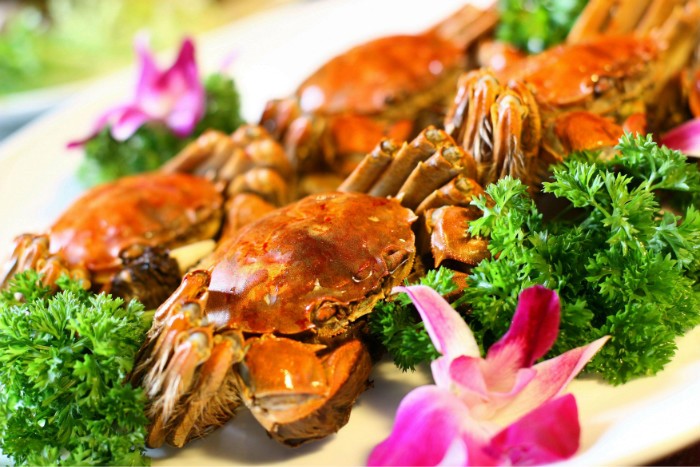 Whether a food is edible or not, and whether it is considered a delicacy, varies from culture to culture. Bird's nest and shark's fin, both of which are highly prized by Chinese, are not considered nutritious by westerners, while the eggs that southeast Asians like to eat are high in protein, which even the Chinese, who have no food restrictions, would find difficult to swallow. The Chinese term for "first person to eat crab" is used to describe someone who has the courage to try new things, so it seems worth answering the question: why do Chinese people love crabs so much?
During the Ming and Qing dynasties, Suzhou and Songjiang became the most famous producing areas of freshwater crabs, which was inseparable from the development of lakes and fields, rice farming and local cultural and economic status. In the tang dynasty, in addition to Cangzhou and other places in north China known for crab production, the famous crab production in the south is not Suzhou, but Jiangling, Yangzhou, Xuancheng and other places, Suzhou did not become famous until the song dynasty. In addition to Jiangsu and Zhejiang areas, the qing dynasty favorite to eat crabs is the Beijing-tianjin area. Local food is mainly from the Baiyangdian Shengfang crab. People in Beijing in the late Qing dynasty even thought "northern crab" was much better than "southern crab".
The value of a food is relative, and why it is considered valuable often depends on culture — like sea cucumber and abalone, which are prized by the Chinese, they are cheap seafood in Western Europe. In China, this cultural taste is determined by the socially dominant literati class, and the popularity of hairy crabs is undoubtedly tied to the tastes and constant promotion of these southern literati.
Facebook Comments