Confucianism is the cornerstone of Chinese traditional culture and a complete ideological system established by Confucius based on the traditional culture of Xia, Shang and Zhou dynasties. It ruled a feudal society that essentially lasted for 2,000 years, so its impact on Chinese history, social structure and people cannot be ignored.
Confucius proved to be the greatest influence on Chinese characters. He was not only a great educator, thinker and unsuccessful politician, but also, above all, a wise man of high morality. He pursued truth, kindness and perfection all his life, and his success and failure were largely due to his character, which had a permanent effect on China's intelligence.
He was born in 551 BC in the state of lu, which is now qufu in shandong province. His Chinese name is kong qiu. Surname kong, first name qiu. This was because his parents had prayed on the mudhill for a son, and "qiu" was the appropriate symbol of their gratitude and joy that their prayers had been answered. Unfortunately, his father died when he was very young, and although life was difficult, he devoted himself to his studies at the age of 15.
His approach to education was avant-garde because he advocated "education without distinction" and "teaching according to the characteristics of students". The first broke with tradition because only the nobility enjoyed the privilege of education.
He also laid out a set of principles for learning. He said, "learning without thought is Labour lost; learning without thought is perilous; Thinking instead of studying leads to laziness." Today's quality education is nothing new to him.
Imparting knowledge is only part of his teaching; He was a living example of the ideas he advocated, which had a profound impact on his disciples. His private life exemplifies his doctrine. The analects is a vivid record of Confucius' teachings. Although he did not write anything himself, his words were collected and recorded by his disciples and passed down to later generations. The accumulated words of wisdom, which we call the analects of Confucius, are the most important of all Chinese classics.
He takes pleasure in learning and humbly learns from anyone. He tirelessly taught his disciples, he tirelessly pursued truth, thought and perfection of personality, his integrity, kindness, modesty and politeness inspired his disciples and later intellectuals. Only he is entitled to be called "teacher of all generations". It is said that 72 of his 3,000 disciples were brilliant and successful in morals, literature, language and, above all, politics. These statesmen made important contributions to the spread, formation and development of Confucianism.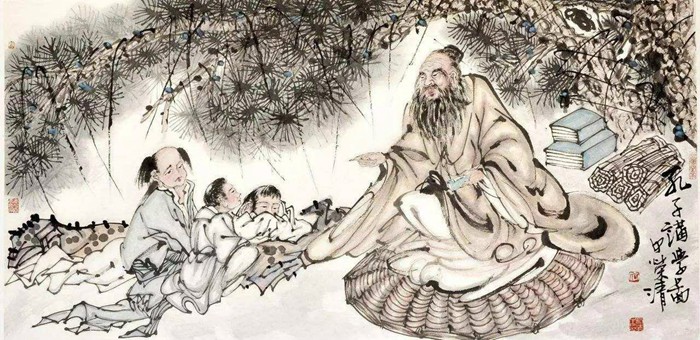 Facebook Comments