Lijiang Old Town is located on Yungui Plateau, at an altitude of 2400 meters. This ancient town is adjacent to Jade Dragon Snow Mountain. It faces Elephant Hill and Jinghong Hill in the north, Lion Hill in the west and farmer land in the southeast.
The ancient town of Lijiang, also known as Dayan ancient town, is well preserved by the Naxi people. In 1997, the old town of Lijiang was included in UNESCO's world cultural heritage list. Along with Langzhong ancient town in Sichuan province, Pingyao ancient city in Shanxi Province, and she county ancient town in Anhui province, it is one of the four best-preserved ancient cities in China.
The old street is the network of the old city, the flowing water is the blood, the bar and the shop are the temperament, the Naxi folk custom is the culture, is the soul of the old town of Lijiang. Not only can you explore the century-old town, but you can also experience the spirit and romantic, relaxing charm of a town without walls.
Lijiang Old Town was first built in the late Song Dynasty and early Yuan Dynasty, with a history of more than 800 years. From the beginning to the reign of Yongzheng in Qing Dynasty, Lijiang Old Town was under the rule of Mu Family, local commanders during that time in Lijiang. The name of the Mu family has close relationship with Lijiang Old Town without a city wall. If the Chinese character "Mu" is put into frame (represents the city wall), you gave the character "Kun" which means "siege" or "predicament". This would means the Mu Family and their descendants would always be trapped like rat in a hole. Hence, Lijiang Old Town was built without a city wall.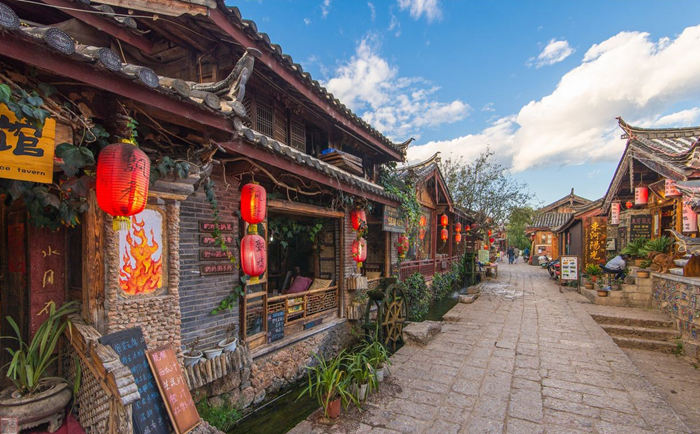 Facebook Comments