Xiaotangshan hot spring, located in the town of Xiaotangshan, north of Beijing, is the most famous hot spring in China. With temperatures ranging from 40 degrees Celsius (104 degrees Fahrenheit) to 60 degrees Celsius (140 degrees Fahrenheit), the Xiaotangshan hot spring contains a variety of trace elements that have great health benefits for the human body. Hot spring is a good choice in the cold and dry winter in Beijing. You can choose longmai hot spring village or Jiuhua hot spring resort, both of which are famous hot spring villages in Xiaotangshan town.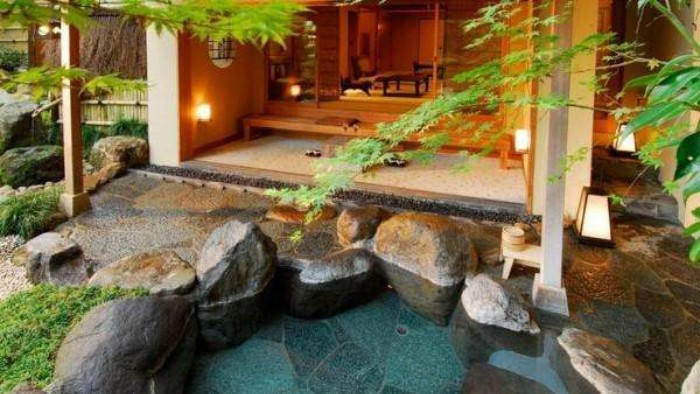 You can find more than 30 outdoor hot springs with different medicinal values in forests and bamboo forests, such as herb hot springs, salt hot springs, tea hot springs and so on. You can have a bird 's-eye view of the resort and feel relaxed and free when using the top-of-the-range spa.
There are also many exciting water entertainment activities, such as diving, wading, rafting, water skiing and so on. There are billiards, table tennis, karaoke and other entertainment facilities for you to choose. During the break, you can enjoy all kinds of delicious food and drinks.
Built in classical Chinese style, the rooms are richly decorated and fully equipped for the Ming (1368-1644) and Qing (1644-1911) dynasties. The 48 distinctive pavilions, terraces and halls are connected by corridors decorated with murals and lanterns from the qing dynasty. There is a rose garden in the center. In the guestrooms, you can enjoy private Spaces, or enjoy a variety of spa treatments.
To the north of the resort, the sunshine horse club has a 400-meter (430-yard) track and professional riding guides. In addition, you can also enjoy sichuan cuisine, shandong cuisine and cantonese cuisine at seven Chinese restaurants.
Jiuhua hot spring resort is a resort in Xiaotangshan hot spring complex. In the style of classical Chinese gardens, it covers more than 133.3 hectares (1330 acres). This hot spring flows through each guest room and originates in the southwest of the outdoor hot spring area. The village has a variety of interesting attractions, such as a hot spring theme park and a hot spring swimming pool. In addition, you can enjoy a variety of saunas and exercises in different gyms.
The hot spring theme park consists of outdoor and indoor areas. The outdoor area has a central hot spring pool and other special hot springs. You can enjoy: red wine bath, rose bath, mint bath, vinegar bath, the east has six herbal hot springs. To some extent, herbal hot springs can prevent or relieve certain diseases. The xiandong pool in the south of the outdoor activity area is a semi-outdoor hot spring modeled on a karst cave. You can get a massage from the impact of the spa.
Then, you can go to the indoor area on the first floor of le kang palace. In addition to enjoying the indoor hot springs, you can also visit some interesting attractions, such as mermaid birth park, thunder falls, and mermaid slim spring. There are mud moxibustion combined with different natural herbs to relieve the pain of certain diseases, such as rheumatism and muscle soreness. Turkish fish therapy relaxes and cleans your body. Children's water park and castle on the first floor, providing children with wooden horse, swing, rotating slide, water slide, mushroom waterfall and other recreational facilities.
In addition, you can also enjoy different types of sauna in the outdoor area and le kang palace. Up to the fourth floor, you can enjoy a relaxing massage. There are also sports facilities such as bowling, table tennis and billiards. You can play chess or exercise in the gym..
Facebook Comments